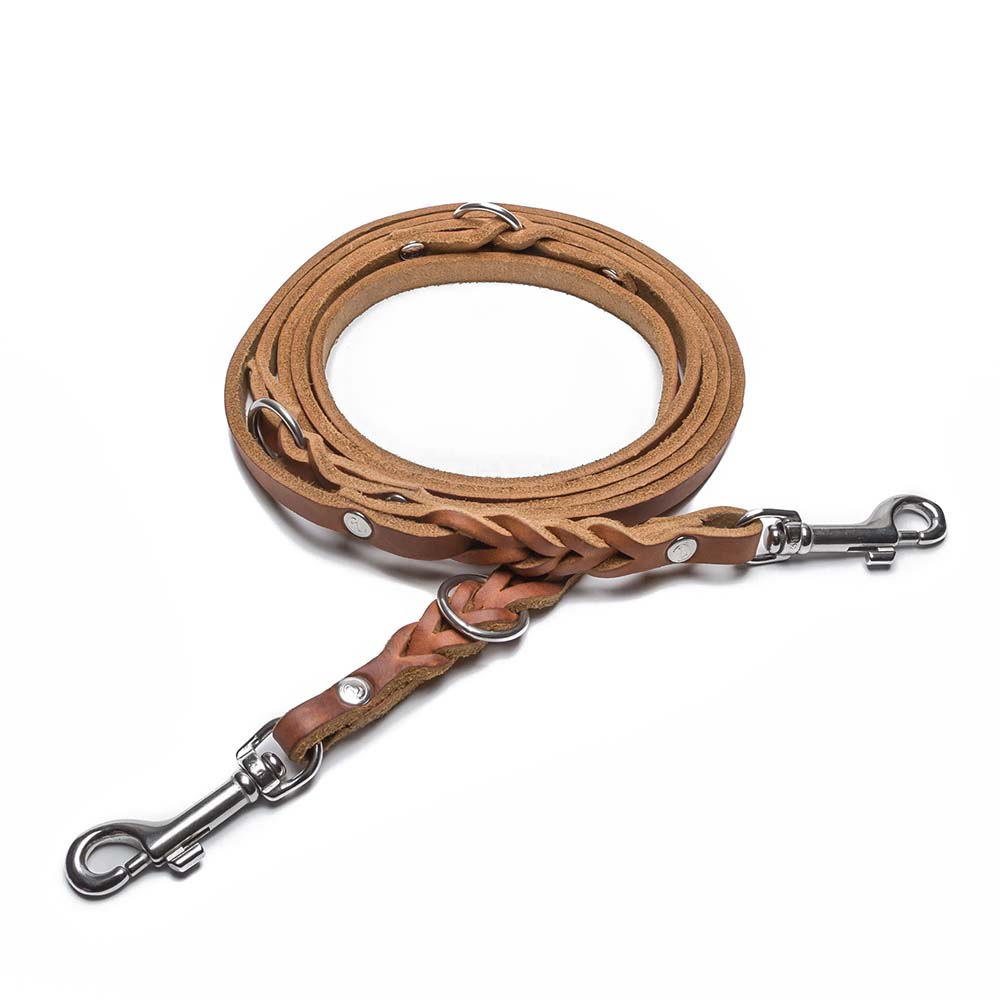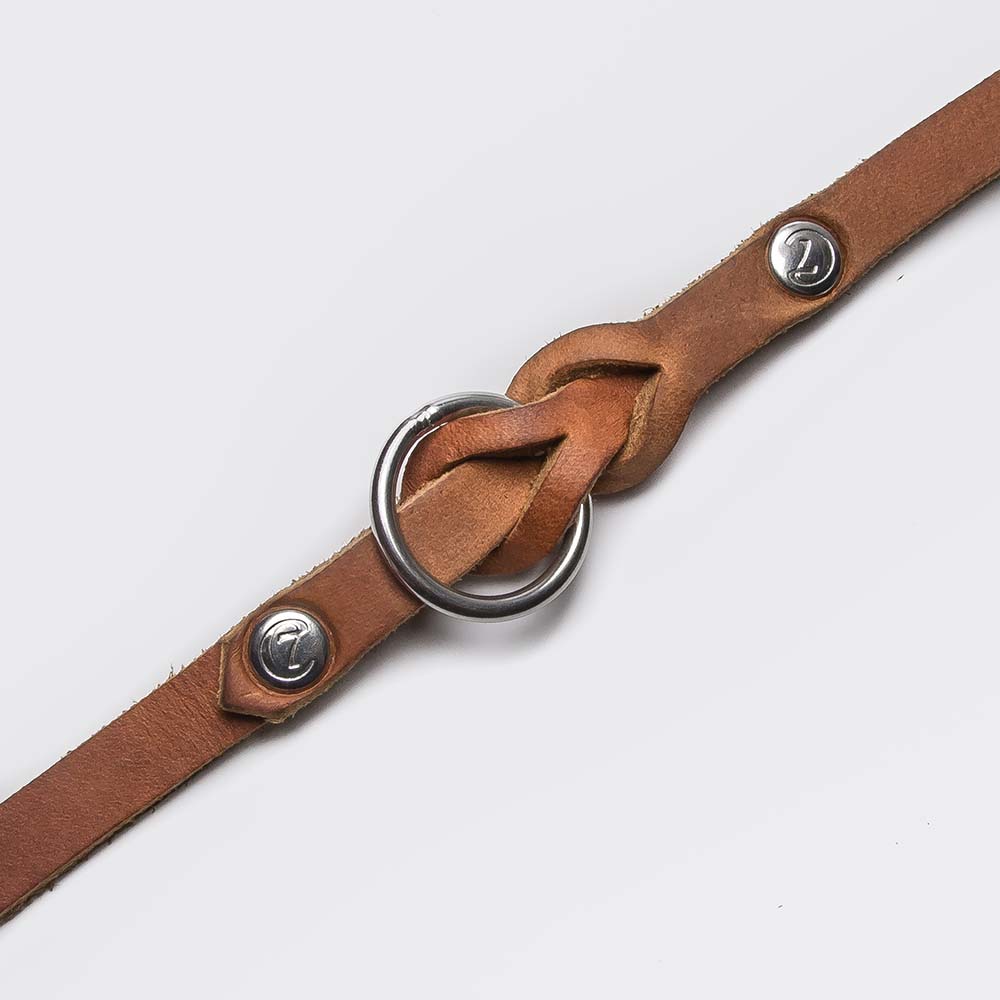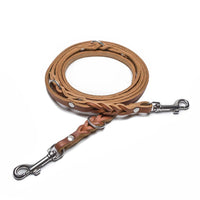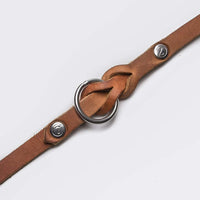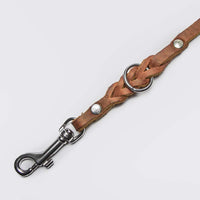 Riverside Park Camel dog leash
inkl. MwSt. zzgl. CHF 7.90 Portokosten
Like all Cloud7 dog leashes, the RIVERSIDE PARK was also made by hand. A particularly soft and robust greased leather was used for the material, which gives the leash a sophisticated look with its filigree braided details and high-quality metal parts.
Thanks to the integrated intermediate rings, the leash can be adjusted to three different lengths and can be carried comfortably over the shoulder and hips when walking. Over time, the oiled leather develops a distinctive organic patina.
high quality leather
Handwork
organic patina
Materials:
Care:
Regular greasing helps keep the leather soft and supple.
All sizes in cm.
* Leash adjustable to 3 LENGTH.
| Size | Length* | Width |
| --- | --- | --- |
| S | 225 | 1.0 |
| L | 225 | 1.4 |
Delivery time 1-3 working days
Selected dog accessories with style, which makes life with our dogs even more beautiful.