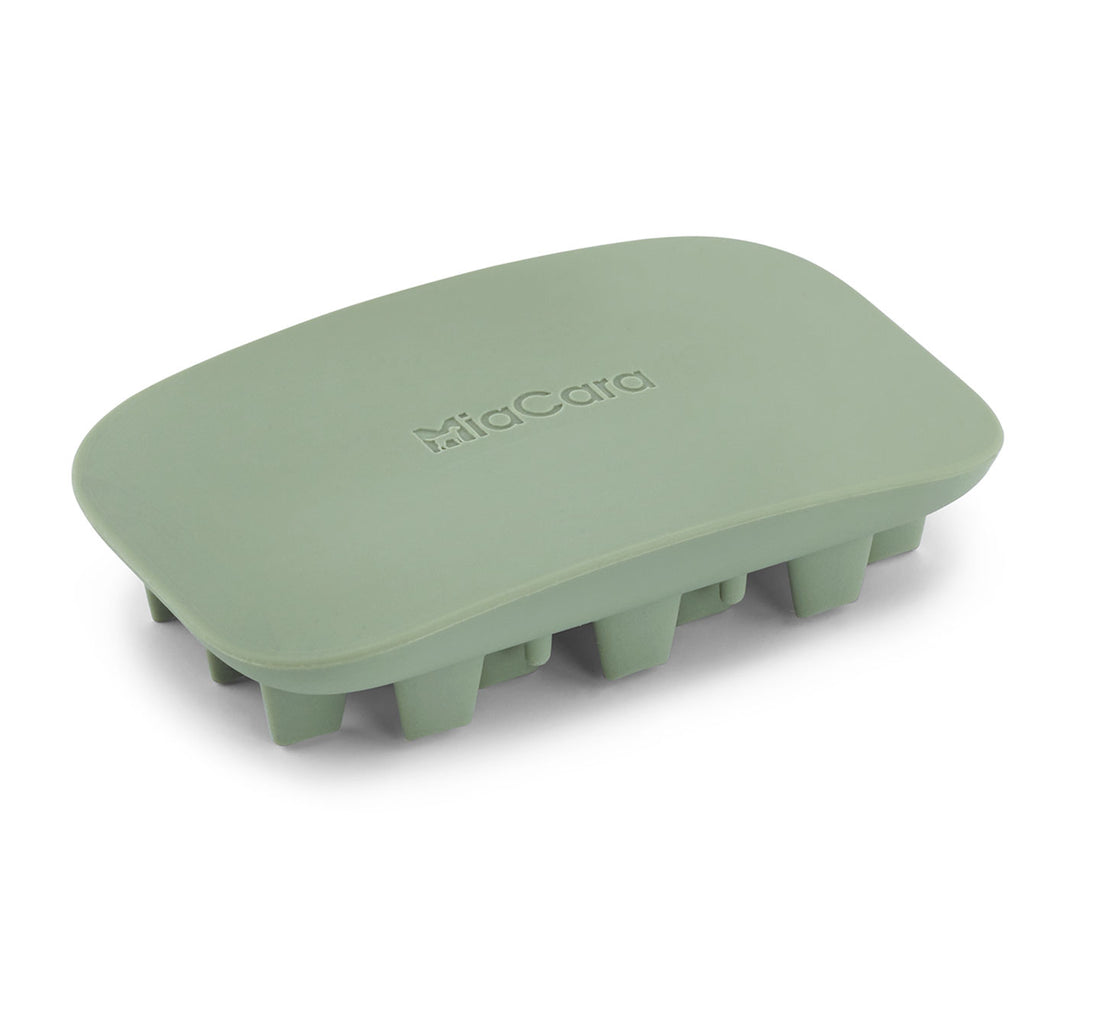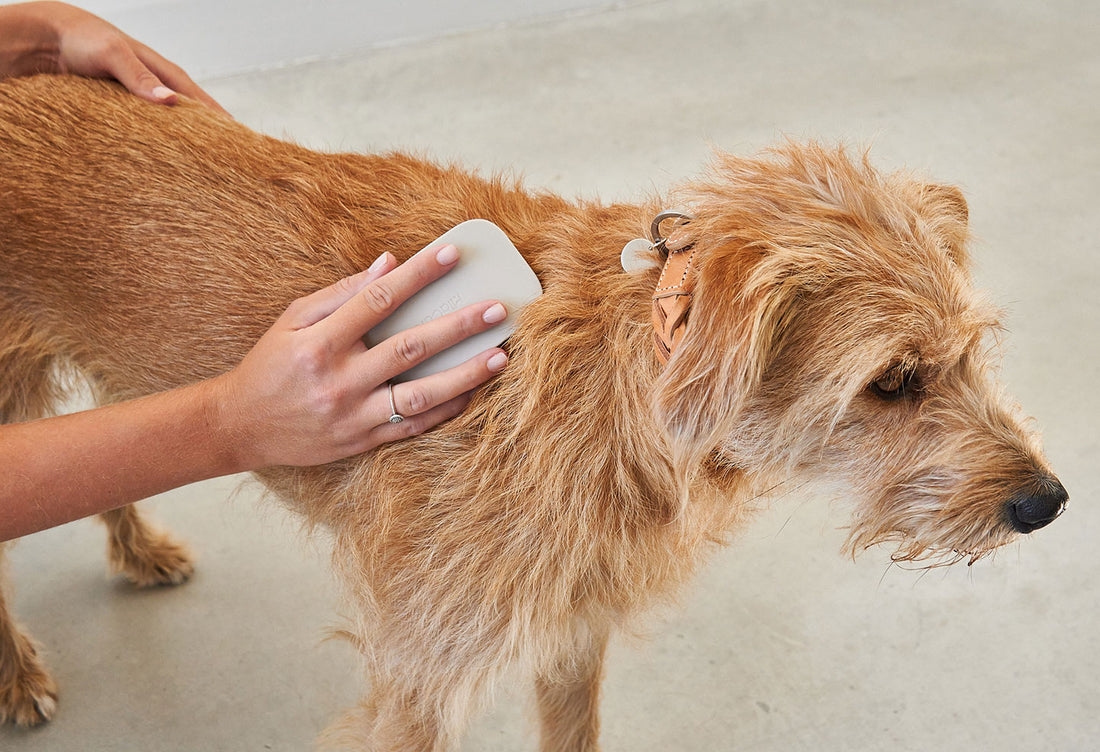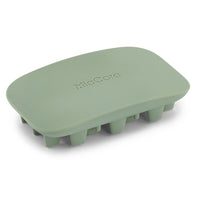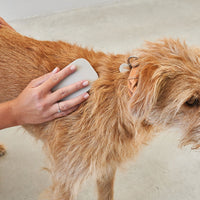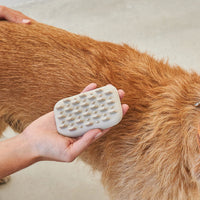 Dog brush Pelo Dusty Green / in green
inkl. MwSt. zzgl. CHF 7.90 Portokosten
The specially developed bristle design gently cares for both wet and dry fur and frees it from dirt and loose hair. Soft yet dimensionally stable bristles allow for comfortable use without any tugging or tugging, for both short and long hair.
The flexible silicone bristles adapt perfectly to any body shape and massage the connective tissue with intensive pressure. This promotes blood circulation for a strong and shiny coat.
Due to the ergonomic design and the slightly curved shape, Pelo fits well in the hand of both left- and right-handers, which means that every part of your furry friend's body can be reached without any problems.
The minimalist design of the dog brush was created by the Danish design team Hans Thyge & Co and makes Pelo a beautiful accessory in your everyday life with your dog. In the muted colors of slate, greige and dusty green, Pelo is also a real eye-catcher when it comes to dog care products.
Delivery time 1-3 working days
Selected dog accessories with style, which makes life with our dogs even more beautiful.