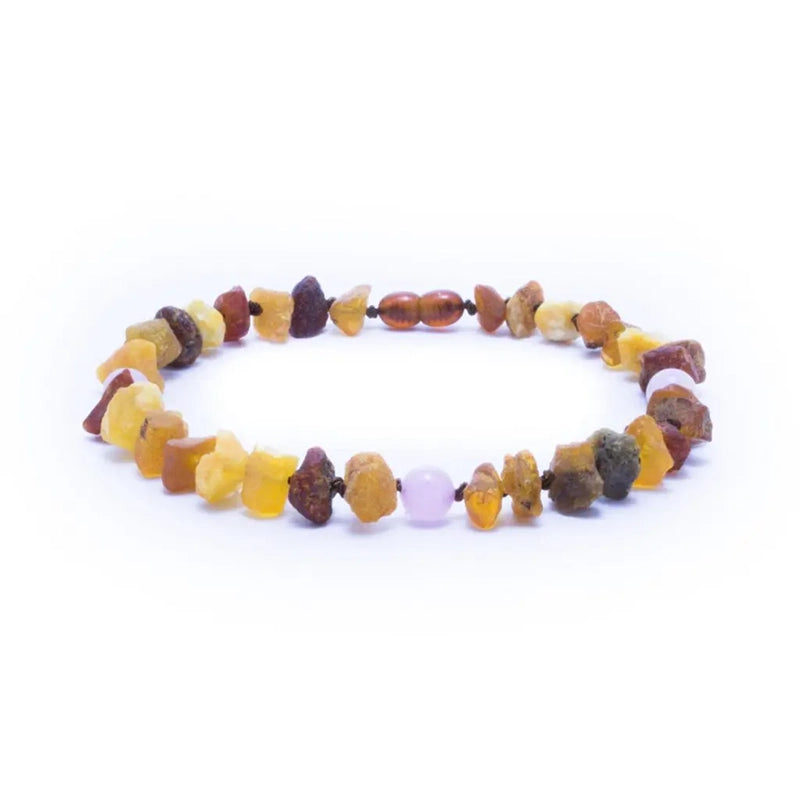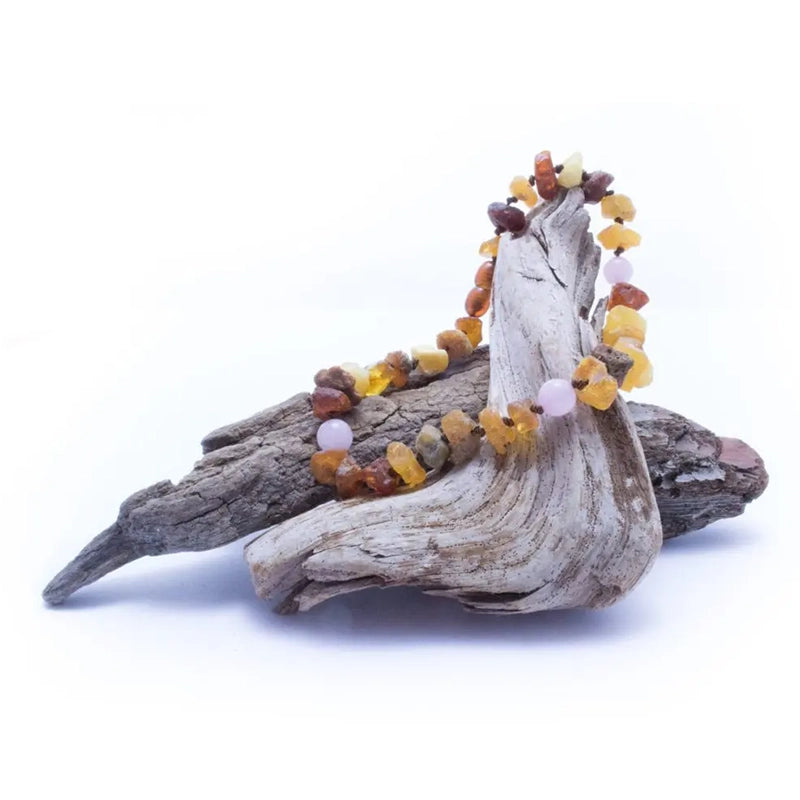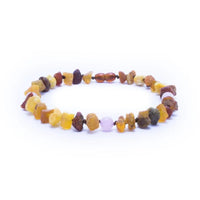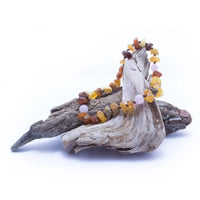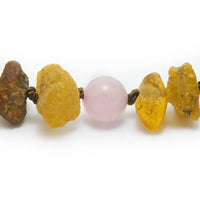 Amber necklace rose quartz tick collar
inkl. MwSt. zzgl. CHF 7.90 Portokosten
The amber necklaces are lovingly handcrafted from 100% natural amber in a small factory in Munich.
Amber contains natural, essential oils that unfold when rubbed against the dog's coat.
On the one hand, static electricity is generated on the fur, so that pests such as ticks and fleas cannot survive. On the other hand, aromatic terpenes are released, which have a deterrent effect on parasites. Amber
is a 100% natural product that does not pollute your dog and its environment with unpleasant, toxic chemicals and can provide good protection against vermin.
More and more dog owners are convinced of the power of nature!
The stones are threaded onto a strong thread and fitted with a practical plastic screw cap.

In order to stabilize the chain, the thread is additionally knotted after each stone and each rose quartz.
Since the safety of your dog is very important to Natura Animale, each chain has a predetermined breaking point. You will receive a certificate of authenticity from us with every amber necklace!
rose quartz
The
rose quartz
probably has a positive
effect
on the cardiovascular system due to its manganese content and also works wonders in the nervous system. It also has a positive effect on digestion, the skeleton and the genitals.
Hints
Since it is a real handwork and a natural product, the product images are only used as an example and may vary slightly.
After receipt of payment, the amber necklaces are made by hand in your desired length and are therefore non-returnable as they are custom-made.
Delivery time 1-3 working days
Selected dog accessories with style, which makes life with our dogs even more beautiful.