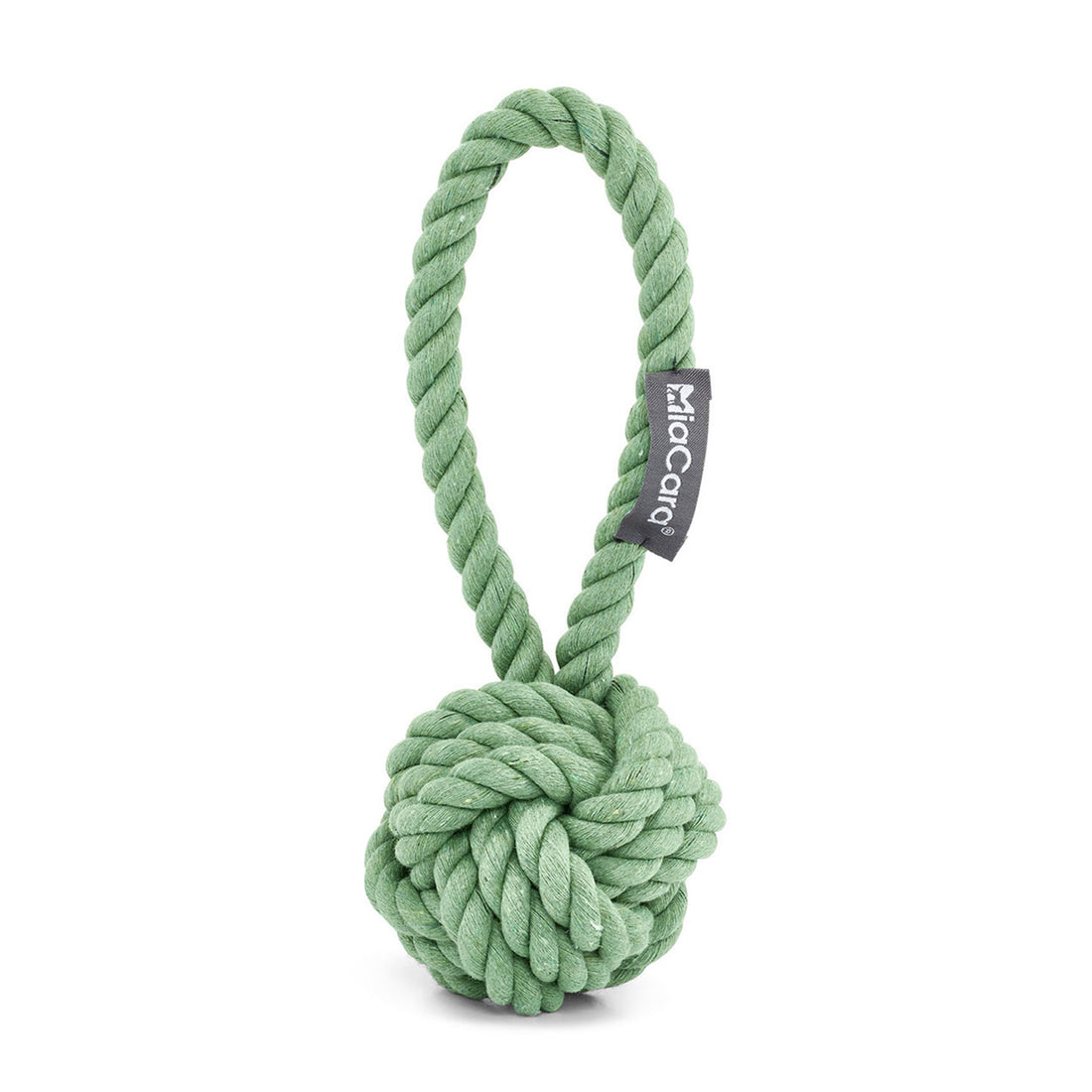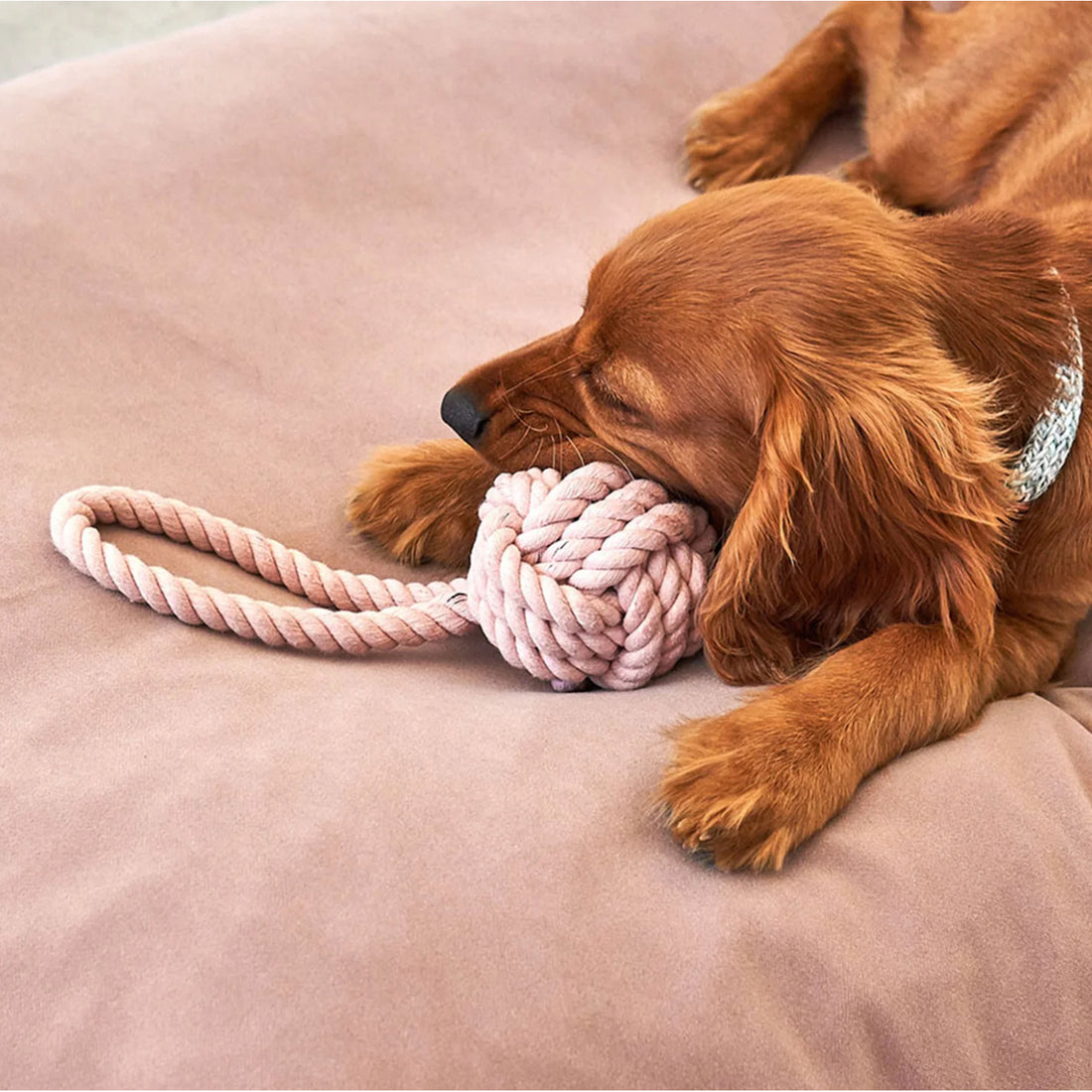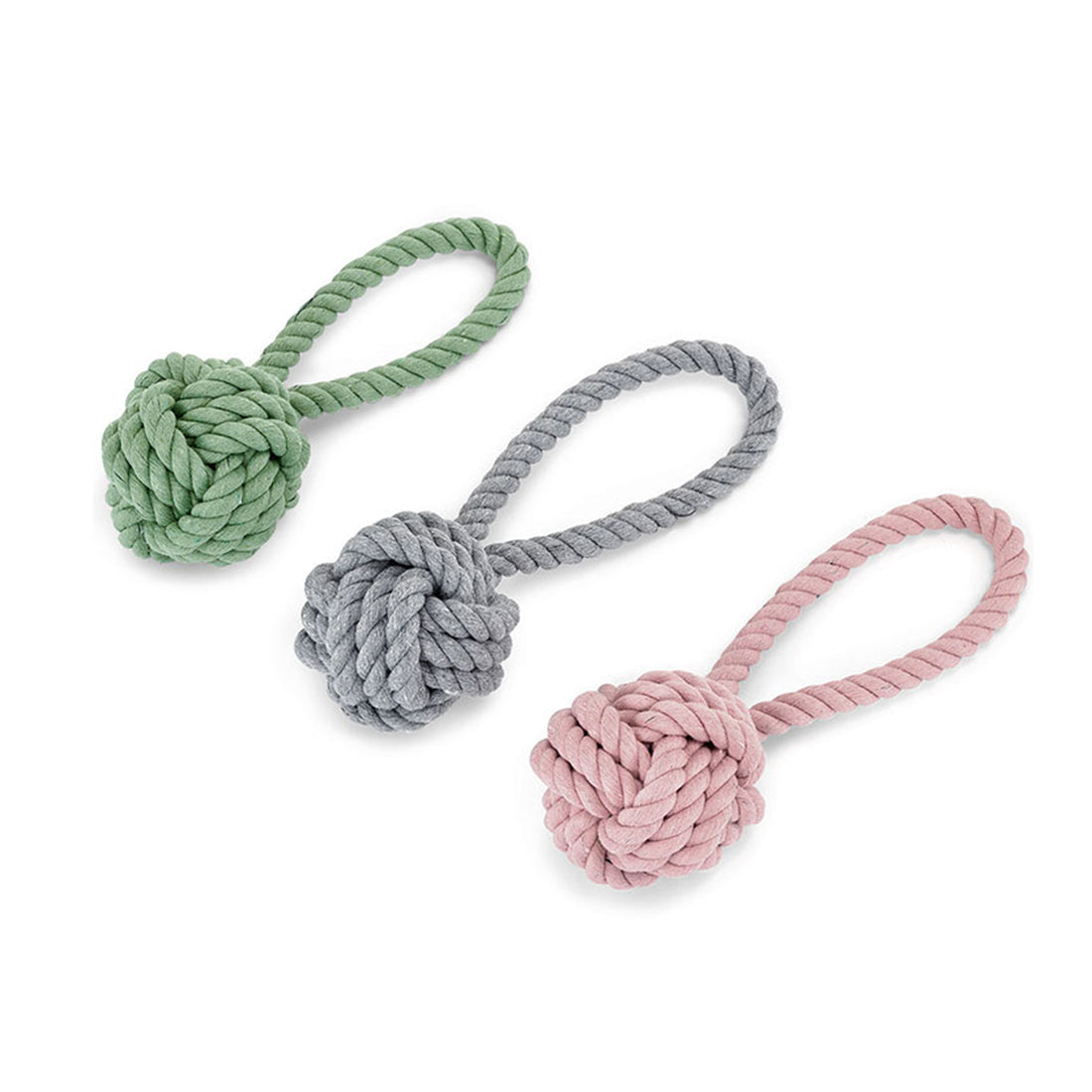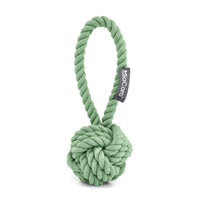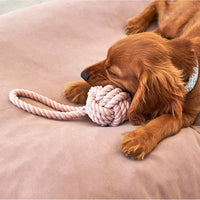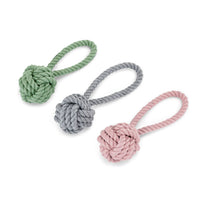 Rope toy Nodo Dusty Green
incl. VAT plus CHF 7.90 postage costs
The rope toy Nodo, consisting of a braided ball and a handy loop, is tied by hand from durable cotton. It is therefore not only stylish and safe, but also particularly durable and offers both teething puppies and strong chewers extensive hours of play. Nodo is also ideal for throwing, so it can also be used for retrieval training.
By chewing, the dog's teeth are cleaned in a playful way, which can prevent gum disease and reduce plaque formation.
Important: The Nodo rope toy is durable, but not indestructible. Therefore, always supervise your dog when playing with this toy. Please remove the woven label before use.
Design : MiaCara Design Team
Delivery time 1-3 working days
Selected dog accessories with style, which makes life with our dogs even more beautiful.