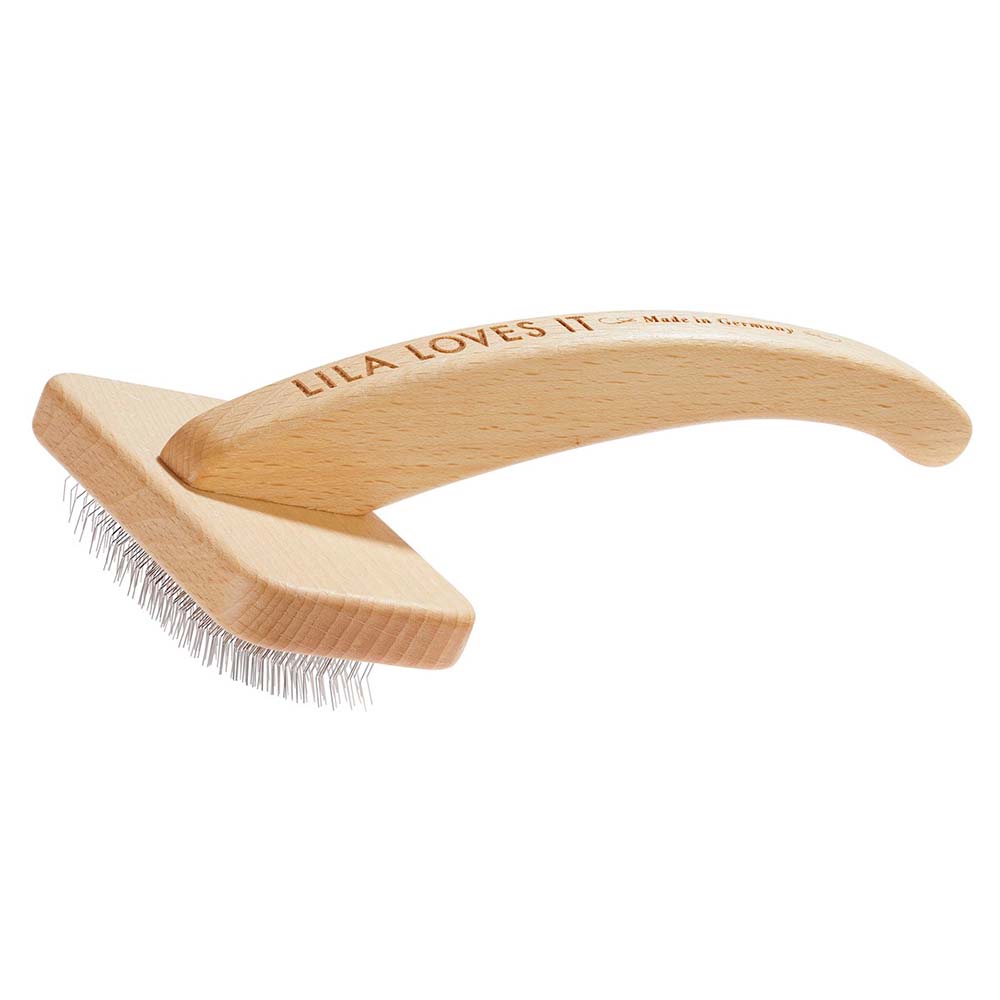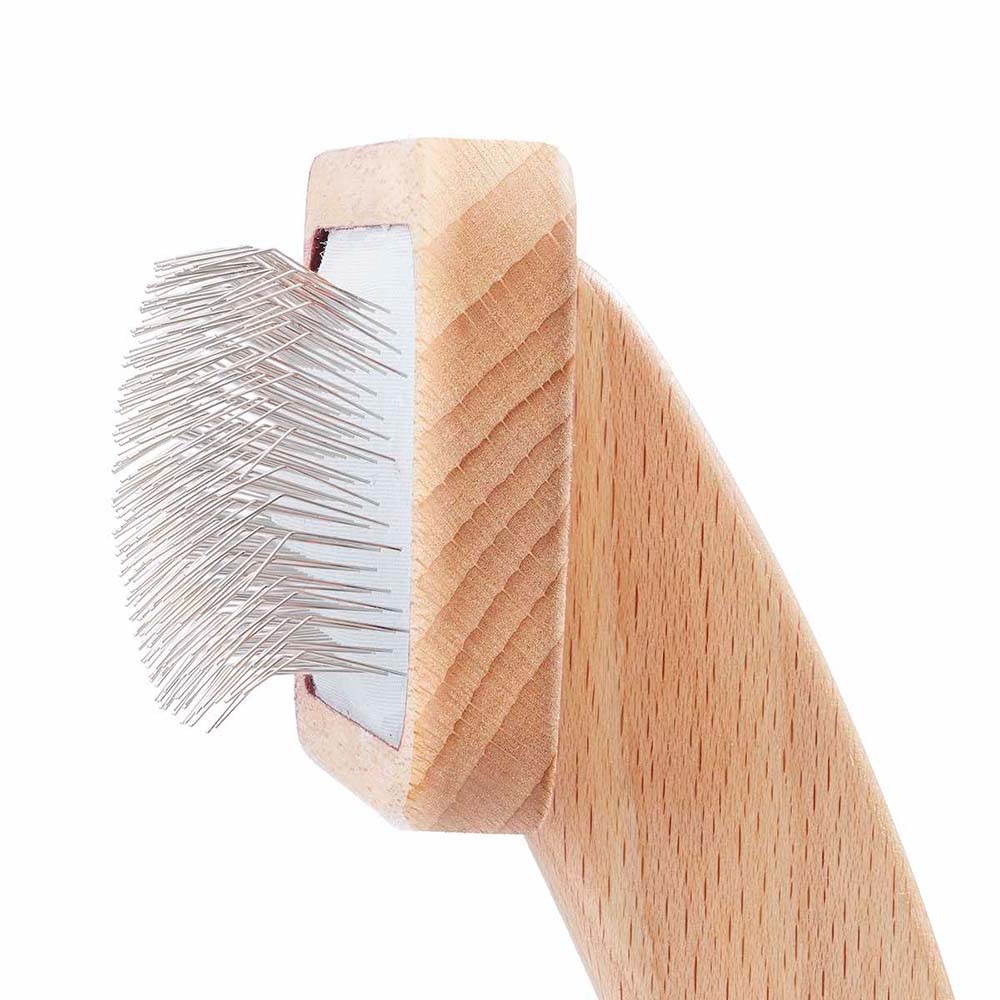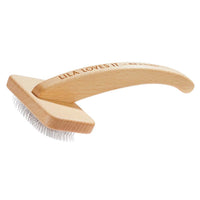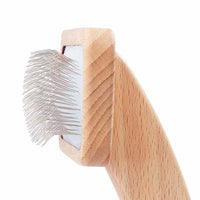 inkl. MwSt. zzgl. CHF 7.90 Portokosten
Our SLICKER BRUSH is the perfect grooming utensil for brushing out the undercoat. Particularly suitable for long-haired dogs and four-legged friends with an undercoat. Thanks to its fine, rounded metal bristles, loose hair, undercoat and tangles are easily removed from the coat - the slicker brush also effortlessly removes dirt and dead skin cells. For dogs that are prone to matting, the SLICKER BRUSH effectively loosens the knots in the fur.
The SLICKER BRUSH cleans and cares for the coat and, when used regularly, helps keep the coat healthy and shiny.
Manufactured in the Black Forest, in one of the last brush manufacturers in Germany, the SLICKER BRUSH is another sustainable quality product in the LILA LOVES IT brush collection that impresses with its function and longevity.
Material: Oiled beech wood - made from regional, sustainable forestry
Size M (medium): brush head 9.2 x 5 cm
Delivery time 1-3 working days
Selected dog accessories with style, which makes life with our dogs even more beautiful.