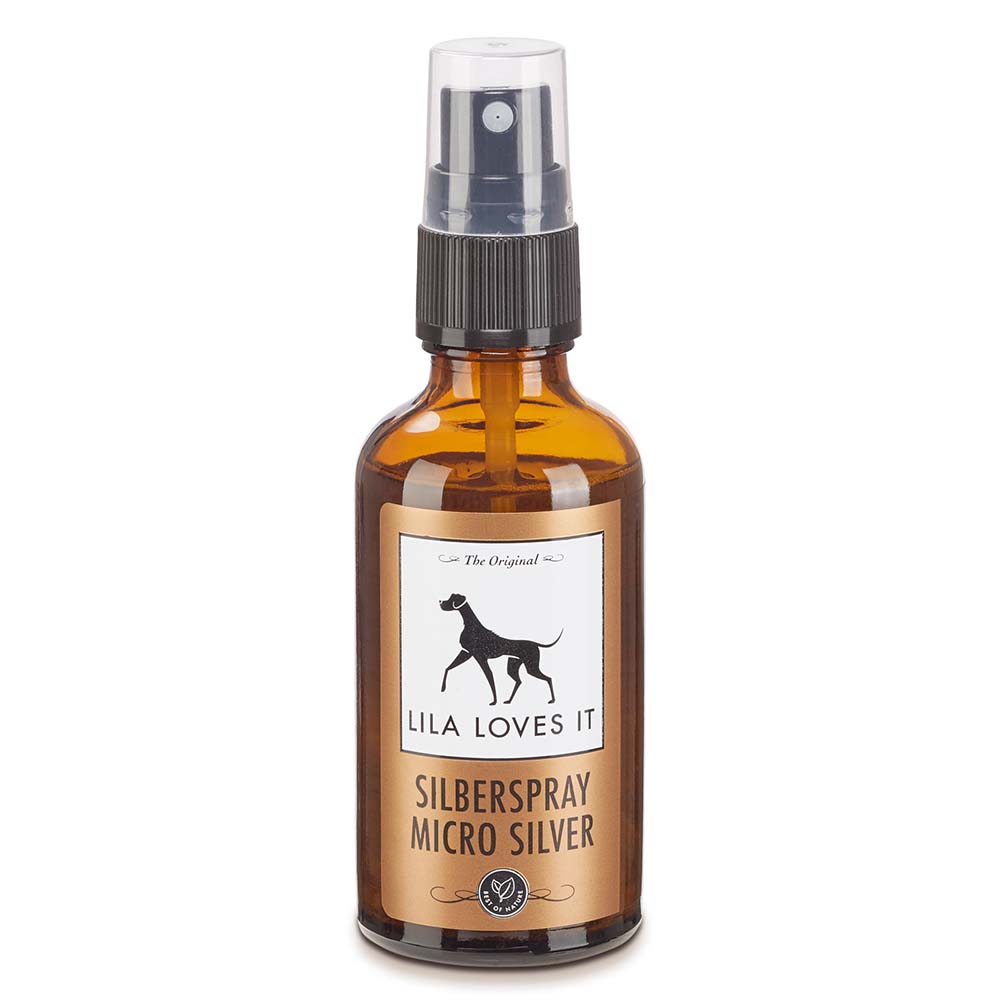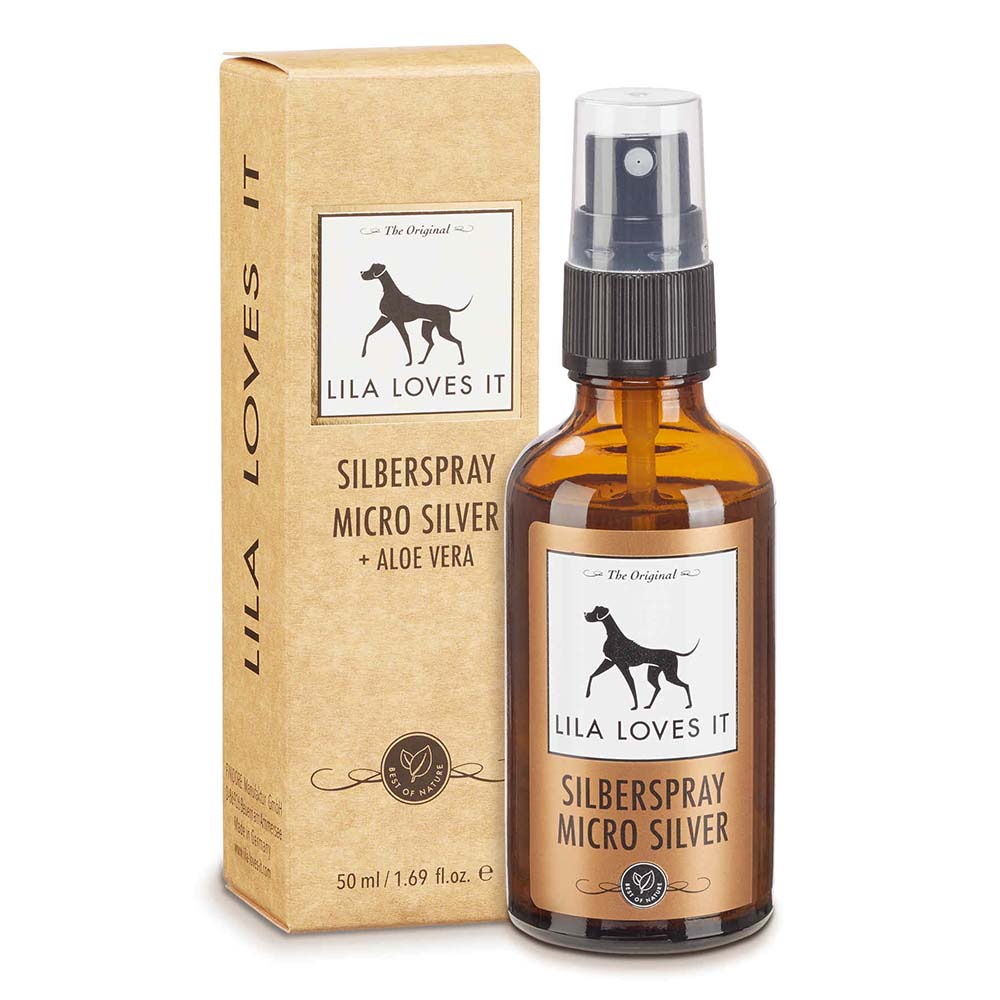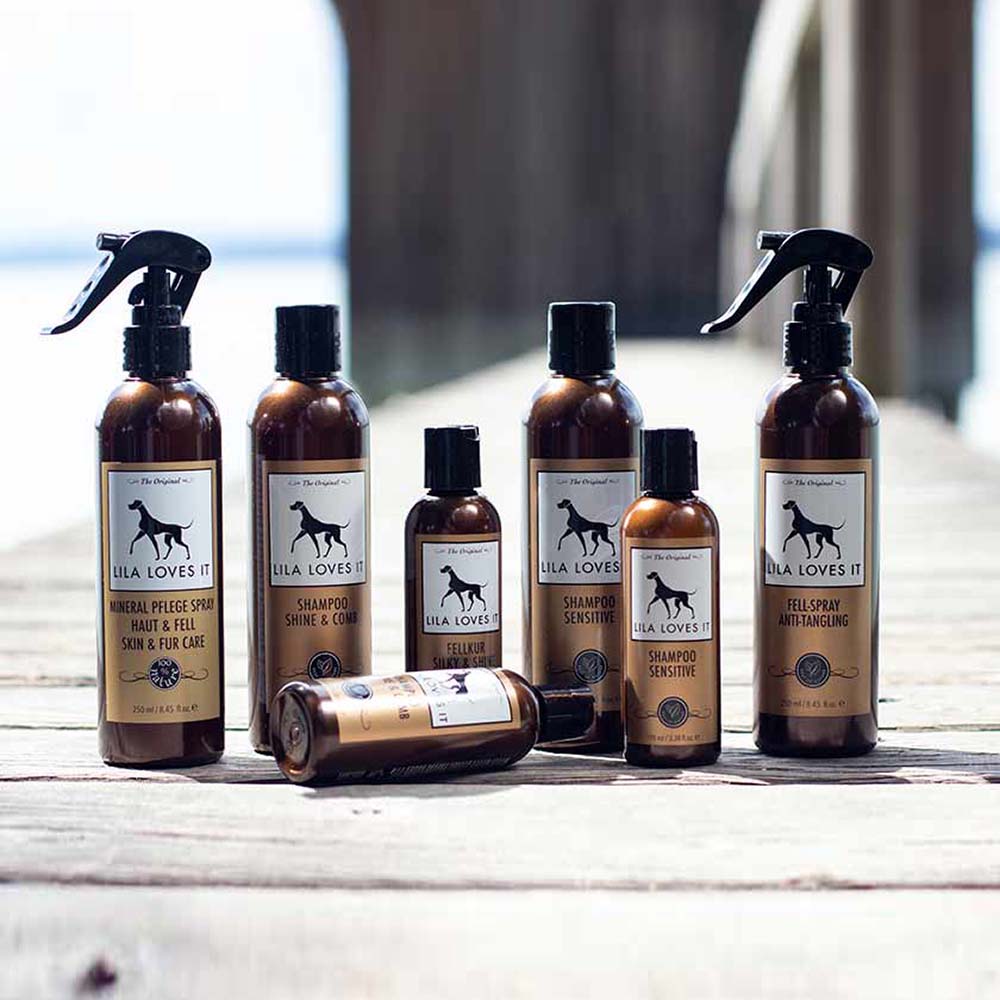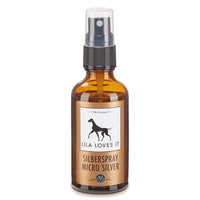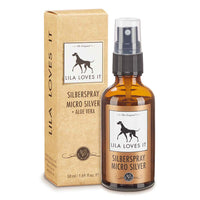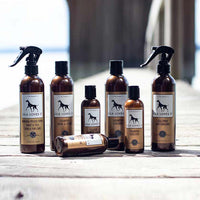 incl. VAT plus CHF 7.90 postage costs
The quick help for the skin of our four-legged friends and therefore one of our top products. The silver spray is sprayed directly onto the area of ​​skin to be treated. The application is easy and can also be carried out over large areas. After application, the microsilver remains on the skin without penetrating and can support the skin locally. Thanks to the high-quality microsilver, the spray is guaranteed to be nano-free. The silver spray is a reliable support for the care, cleansing and regeneration of irritated skin.
The silver spray from LILA LOVES IT – an indispensable helper for every pet owner.
Capacity: 50 ml
Use within 12 months after opening.
Application:
After shaking, spray evenly over a large area so that the entire affected area is covered. Apply 1-3 times a day. For best results, we recommend using our First Aid Balm after spraying on the silver spray.

Contents:
ALOE BARBADENSIS GEL*, PROPANEDIOL, GLYCERIN, SILVER (MICRONIZED), SODIUM HYALURONATE, SODIUM CITRATE, XANTHAN GUM, CITRIC ACID
* from controlled organic cultivation
vegan
Delivery time 1-3 working days
Selected dog accessories with style, which makes life with our dogs even more beautiful.