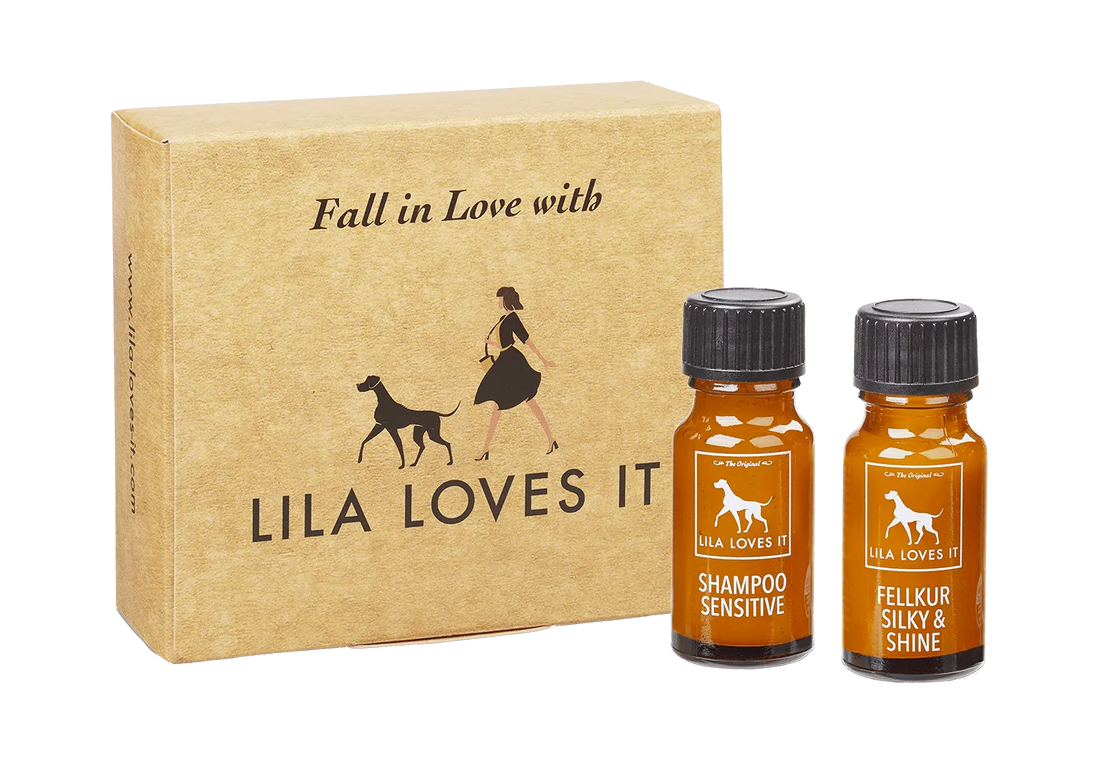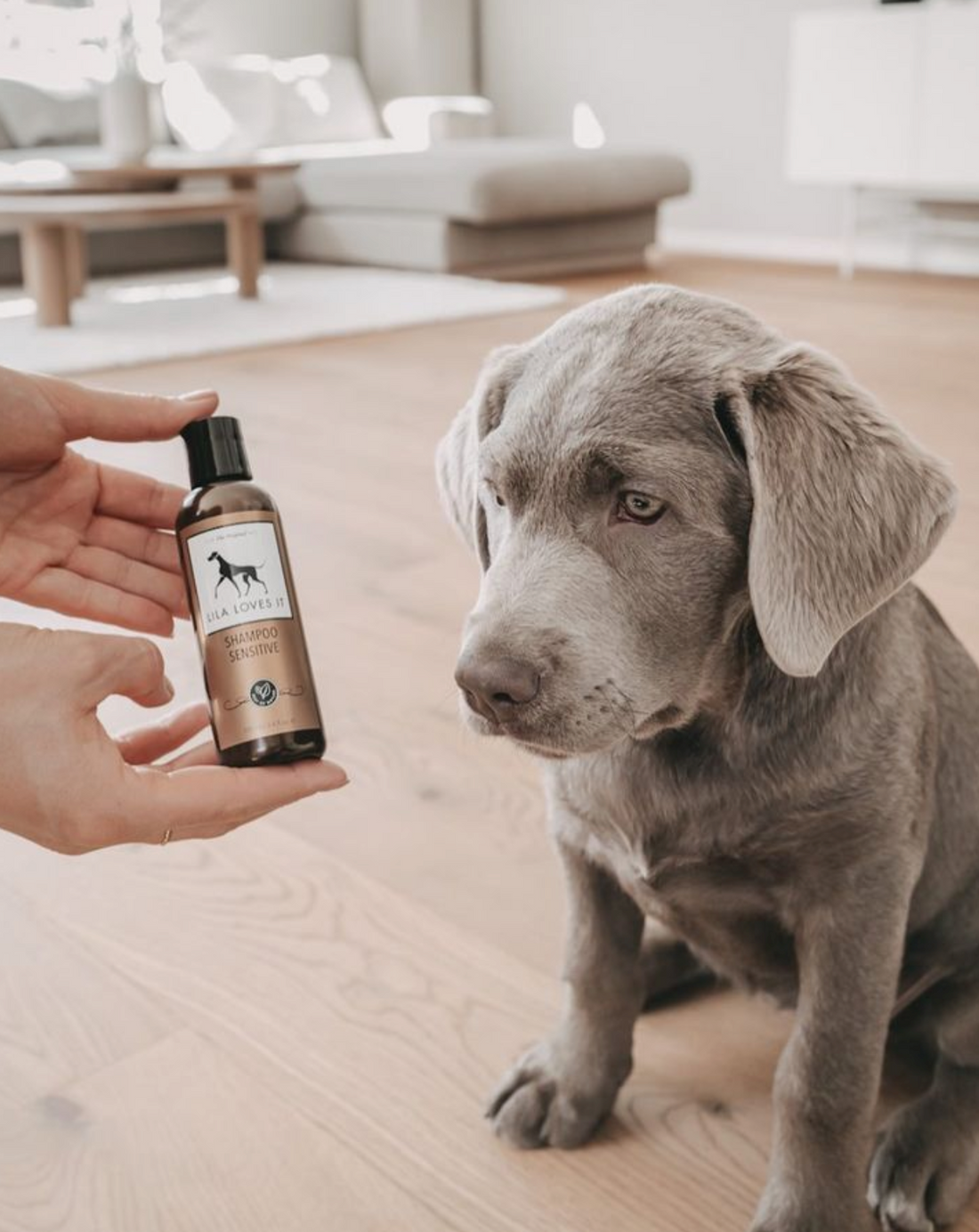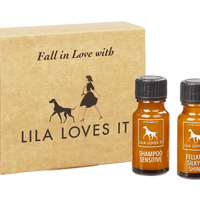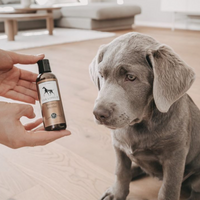 Sample set Shampoo Sensitive and Coat Treatment 10ml
inkl. MwSt. zzgl. CHF 7.90 Portokosten
The practical sample set contains 10 ml of each Shampoo Sensitive and the Fur treatment from Lila Loves It. The small bottles fit in any luggage. Smartly packaged, the two top-of-the-range products are also a small gift that will bring great joy.
The Shampoo Sensitive is the top product for the careful cleaning of sensitive dog skin and is therefore also expressly recommended for puppies.
The fur treatment ensures a silky shine and good combability of the fur. It also protects the fur from environmental influences.
Set content:
1x

 

10ml LILA LOVES IT Shampoo Sensitive
Delivery time 1-3 working days
Selected dog accessories with style, which makes life with our dogs even more beautiful.