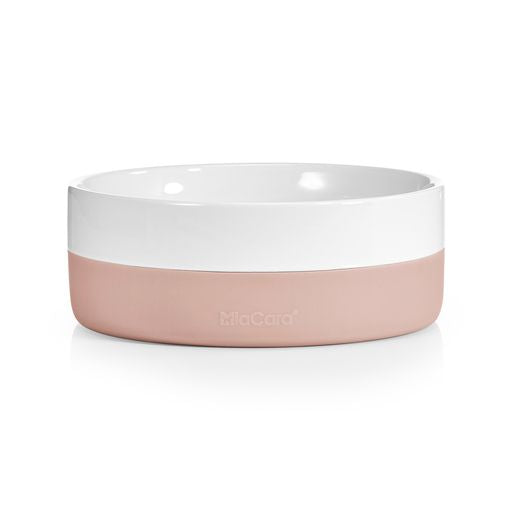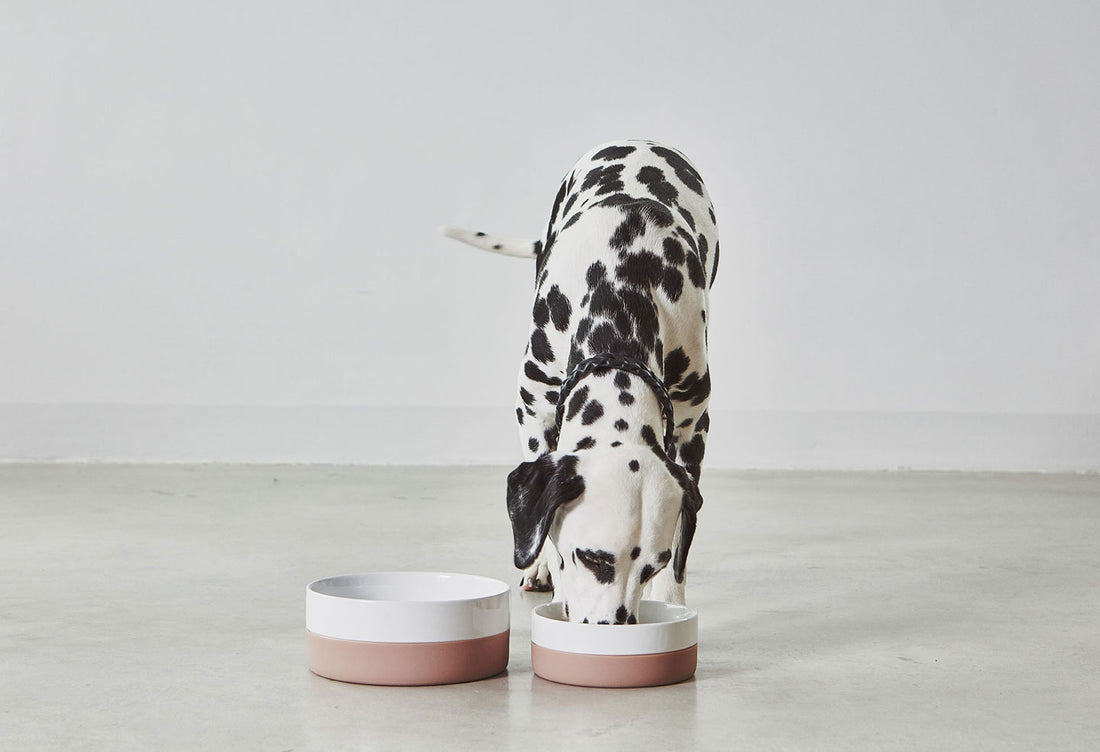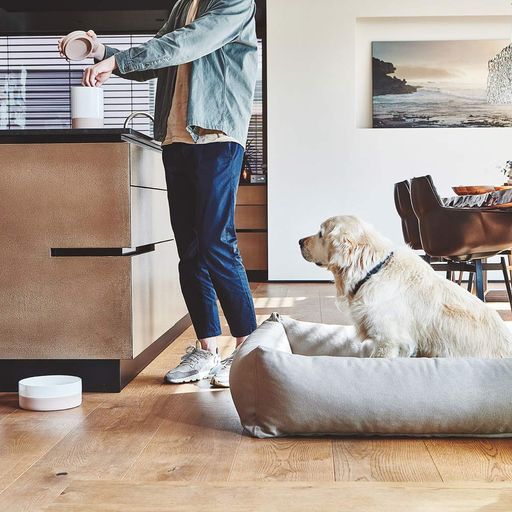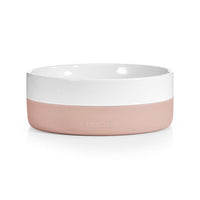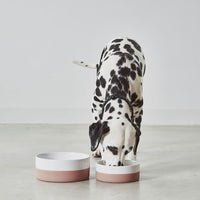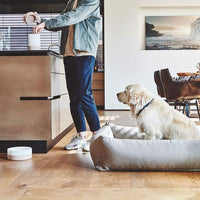 Dog bowl Coppa Nude / pink made of porcelain with non-slip silicone coating
incl. VAT plus CHF 7.90 postage costs
The Coppa bowl and the matching treat box are timelessly beautiful accessories for everyday use. The design by Hans Thyge & Co impresses with its Scandinavian straightforwardness and well thought-out functionality.
The dog bowl is made of high quality porcelain with a glossy finish. The material is durable, easy to clean and food safe. In two different sizes, the bowl offers enough space for the favorite food of large and small dogs.
The Danish design team has come up with a very special detail so that the bowl has a firm footing on the floor: a removable silicone cover surrounds the bowl, protects the floor and brings color to the otherwise simple design.
Sizes:
S/M height 6.3 cm, diameter 17.5 cm, capacity 0.9 litres
M/L height 8.3 cm, diameter 21.5 cm, capacity 2.1 litres
Care instructions:
The bowls are dishwasher safe and can be cleaned by hand or in the dishwasher. If necessary, the silicone jacket can be removed for cleaning. In rare cases, the silicone can cause chemical reactions on sensitive, treated or untreated surfaces and thus cause discoloration of the surface. Please check whether your floor covering is suitable for using the silicone cups, or place a floor protection film or mat under the product.
Material:
The bowl is made of porcelain and the casing is made of silicone
Delivery time 1-3 working days
Selected dog accessories with style, which makes life with our dogs even more beautiful.