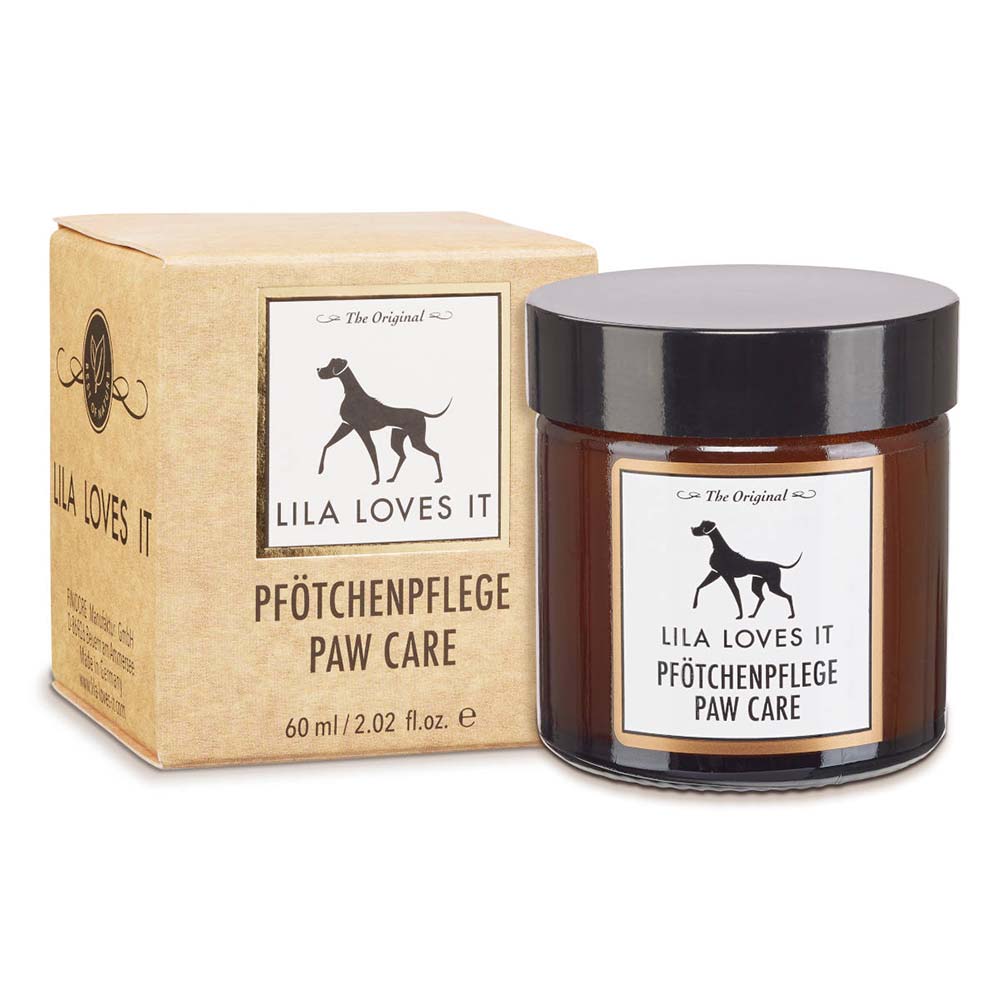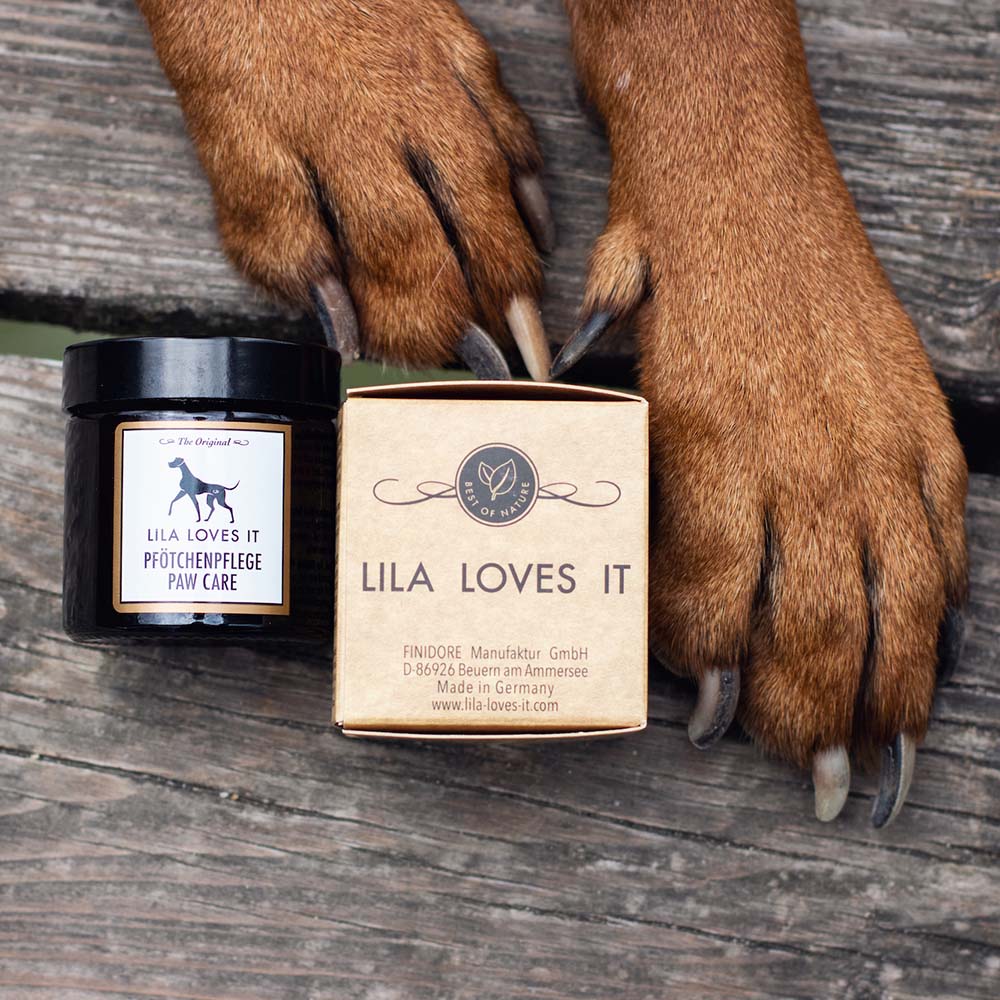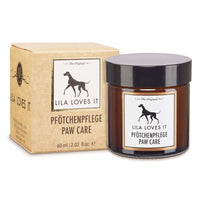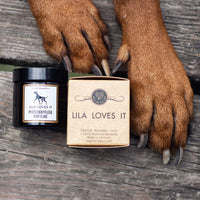 incl. VAT plus CHF 7.90 postage costs
LILA LOVES IT PAW CARE – our top seller!
Our dogs don't ask where. They are always by our side and accompany us every step of the way! In heat, storm and snow! It is all the more important not to neglect the care of their paws.
PAW CARE strengthens and protects the sensitive paws of our four-legged friends from salt (road salt) and grit, especially in winter. For minor injuries - such as scratches and tears - the high-quality ingredients marigold, beeswax, coconut, apricot kernel and rose oil have a beneficial and regenerative effect. The resistance of the pads is strengthened and the skin is protected against mechanical influences. In addition, the skin is intensively cared for with the PAW CARE, which can counteract unpleasant hardening.
Our PAW CARE helps with calluses
The use of PAW CARE is also highly recommended for calluses. The skin can form a thick, keratinized protective layer as a result of constant pressure. This usually occurs in places where the dog's skin lies directly over protruding bone points, e.g. B. at the elbow, at the ankle or at the breastbone. If cracks appear in the thickening, crusty surface, bacteria can penetrate and it can lead to weeping or purulent inflammation.
By applying the PAW CARE, the skin remains soft and supple, which is why it is ideal for prevention and for existing calluses.
Capacity: 60 ml
Once opened use within 12 months.
Application:
Before going for a walk, apply to the paws and massage in so that the entire pads of the paws are covered and protected.
For minor injuries, apply generously to affected areas 2-3 times daily.
For best results use our silver spray before application use.

Contents:
COCOS NUCIFERA OIL* (COCONUT OIL), SORBITAN OLIVATE, CALENDULA OFFICINALIS OIL* (CALENDULA), CERA ALBA (BEESWAX), PRUNUS ARMENIACA KERNEL OIL* (APRICOT KERNEL OIL), SQUALANE, HELIANTHUS ANNUUS SEED OIL (SUNFLOWER OIL), TOCOPHEROL, LECITHIN, ASCORBYL PAL MITATE , LAVANDULA ANGUSTIFOLIA OIL (LAVENDER), ROSA DAMASCENA FLOWER OIL* (ROSE OIL)
* from controlled organic cultivation
Delivery time 1-3 working days
Selected dog accessories with style, which makes life with our dogs even more beautiful.