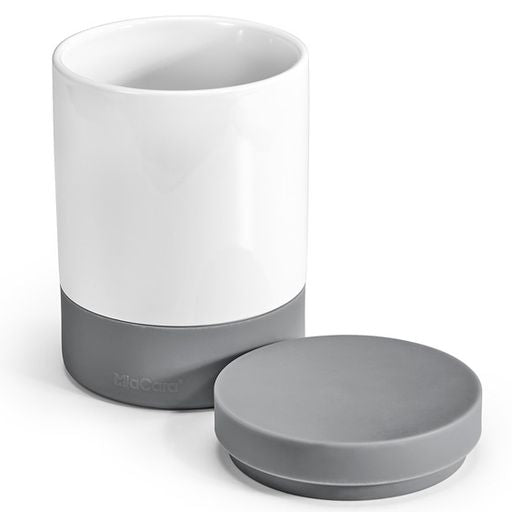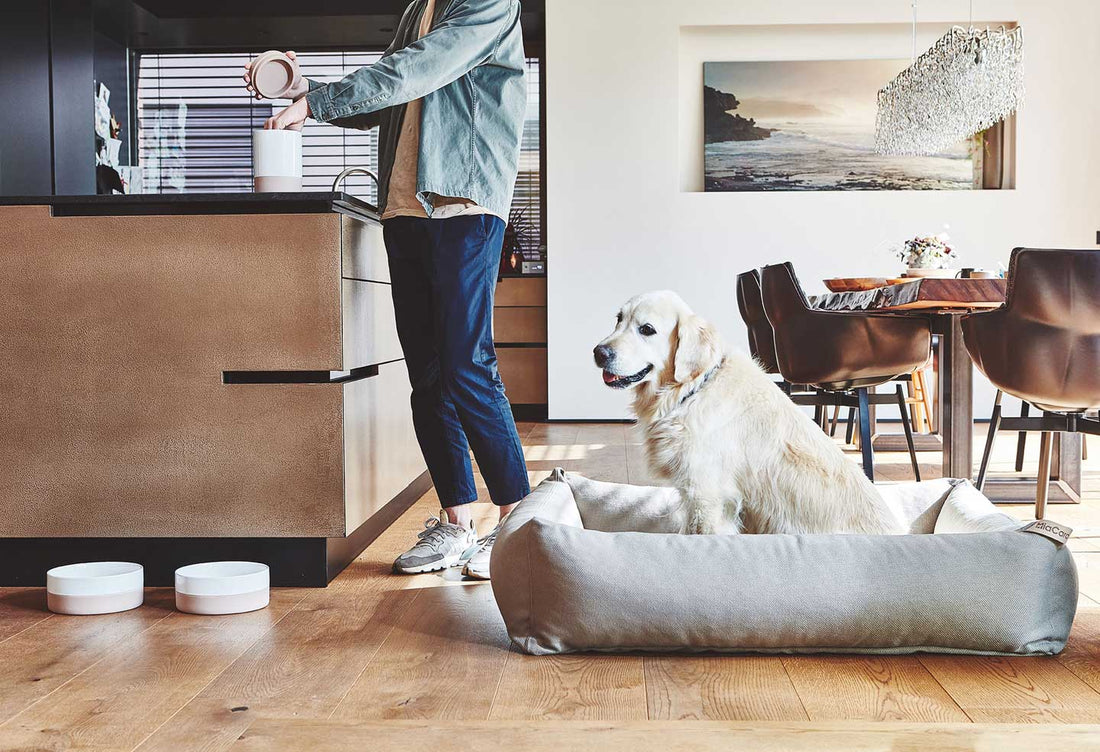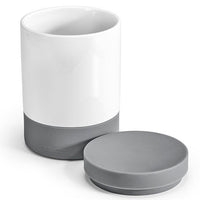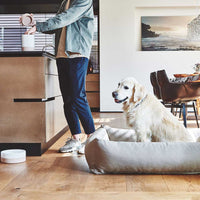 Treat box Coppa slate / gray made of porcelain with silicone details
incl. VAT plus CHF 7.90 postage costs
The Coppa treat box is a timelessly beautiful accessory for everyday life with your dog. The design by Hans Thyge & Co impresses with Scandinavian straightforwardness and uncompromising functionality.
The jar is made of high-quality porcelain with a shiny finish and is ideal for storing treats. The lid, made entirely of silicone, closes the jar tightly and the silicone coating on the bottom of the jar protects your worktop from scratches.
The treat box, available in two subtle shades, is the perfect complement to the Coppa bowls.
Size:
Height 17.5 cm, diameter 12 cm
Care instructions:
The box is dishwasher safe and can be cleaned by hand or in the dishwasher.
Material:
The box is made of porcelain.
Delivery time 1-3 working days
Selected dog accessories with style, which makes life with our dogs even more beautiful.