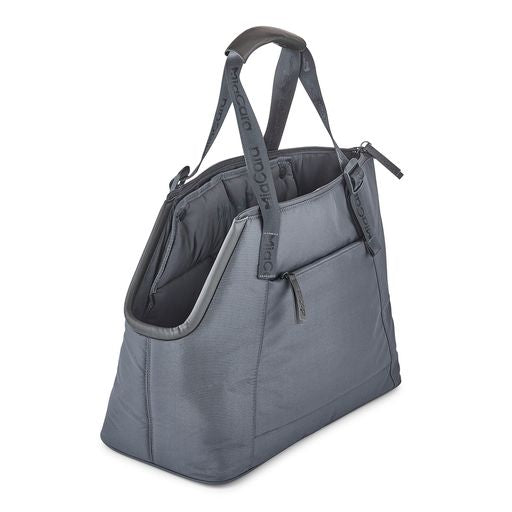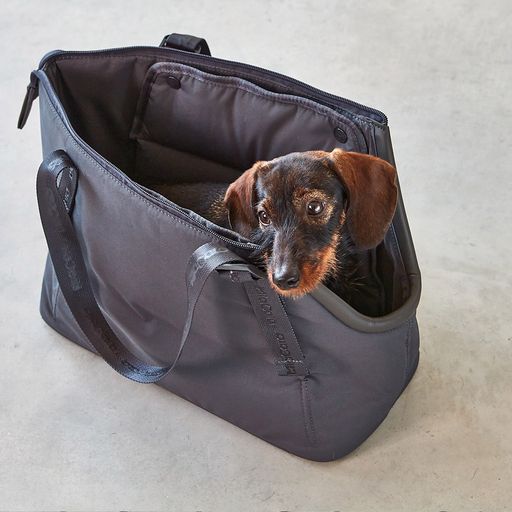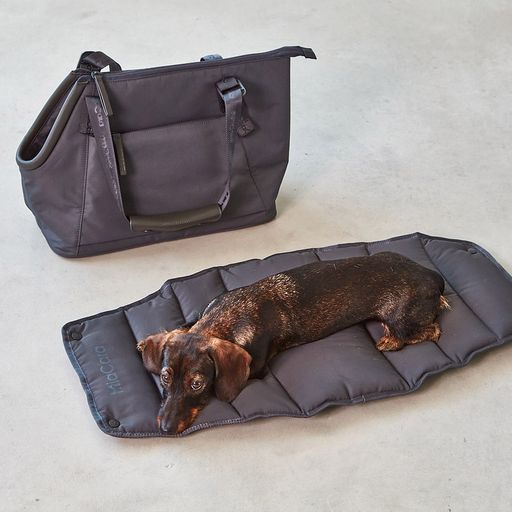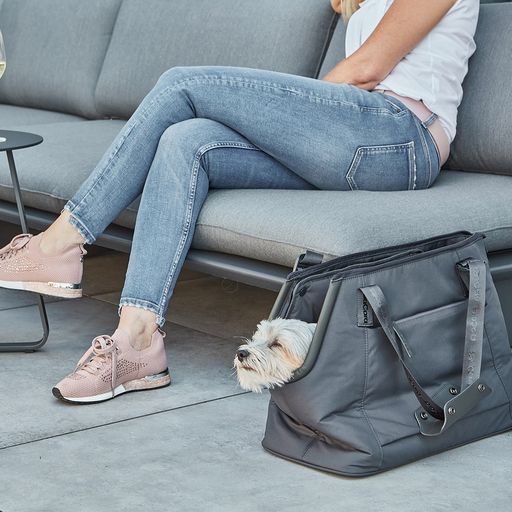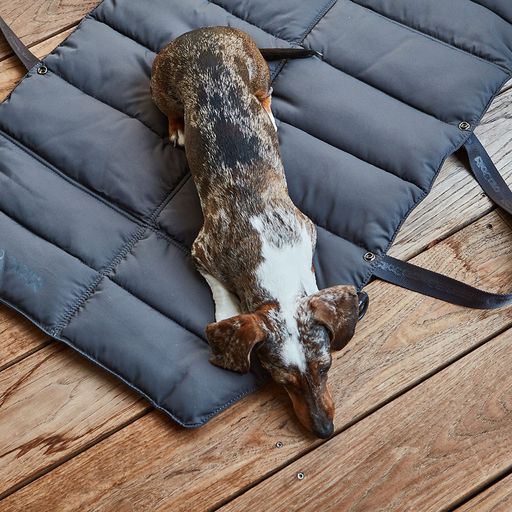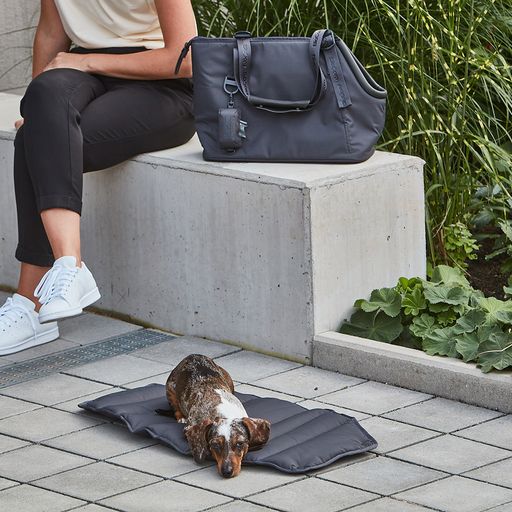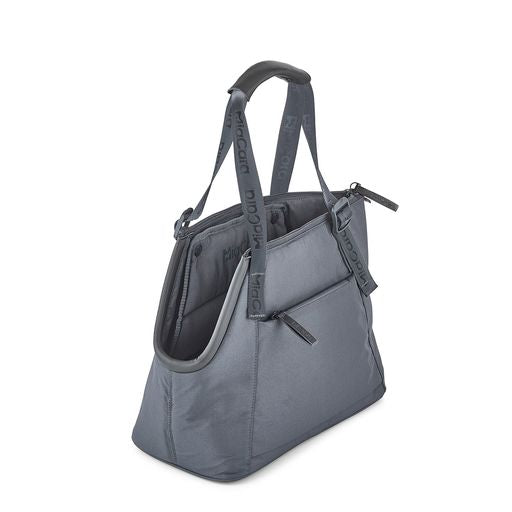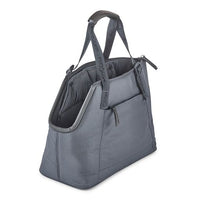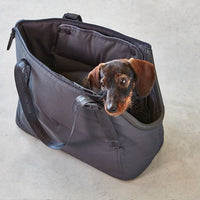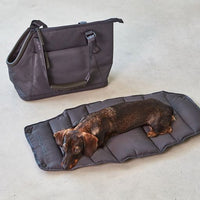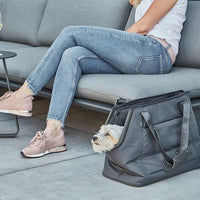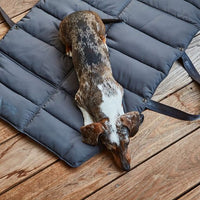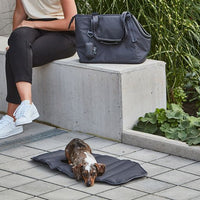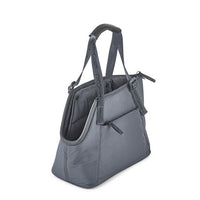 Dog carrier bag Sporta asphalt / gray with many smart details
incl. VAT plus CHF 7.90 postage costs
Developed so that even the smallest dogs can be safe and comfortable, the Sporta dog carrier bag impresses with many smart details that not only make the bag particularly unique, but also particularly comfortable for dog and owner.
The inside of the bag contains a softly padded mattress that can be removed for cleaning or for short breaks and is perfect as a travel cot. As an all-rounder for people and animals, Sporta offers a clever division with compartments and pockets for all kinds of everyday objects. Infinitely adjustable shoulder straps ensure optimal carrying comfort, while the trolley attachment function makes the dog carrier bag a loyal companion even when travelling. The sewn-in inner belt with carabiner keeps your dog securely in place.
The outside of the bag and the underside of the removable mattress are made of water-repellent polyester, which is made from 100% recycled PET bottles and is therefore not only environmentally friendly but also particularly robust and hard-wearing.
The trendy trapezoidal shape of the bag convinces with minimalist lines and a timeless look. Coordinated details, such as the monochrome strap made of nylon fabric with the MiaCara logo print and the matted logo D-ring complete the clean design.
Sizes:
Small 40 x 22 x 32 cm (L x W x H)
S/M 45 x 25 x 36 cm (L x W x H)
The maximum weight is 10 kg in both sizes.
Care instructions tote bag:
Stains can be removed by gently dabbing with a damp cloth. Please do not use harsh detergents to avoid damage. If necessary, the carrying bag can be hand-washed in warm water.
Care instructions inlay:
To clean, hand wash the inlay in warm water. Please do not use harsh detergents to avoid damage.
Care instructions fabric:
Face 100% recycled polyester; Fabric inside 100% polyester
Water repellent:
The PFC-free impregnated polyester fabric forms a water-repellent protective shield against spray water, rain or moisture from the outside.
Well thought-out division:
Cleverly designed compartments and pockets offer plenty of space for all kinds of everyday essentials and allow for easily accessible and practical storage.
Delivery time 1-3 working days
Selected dog accessories with style, which makes life with our dogs even more beautiful.