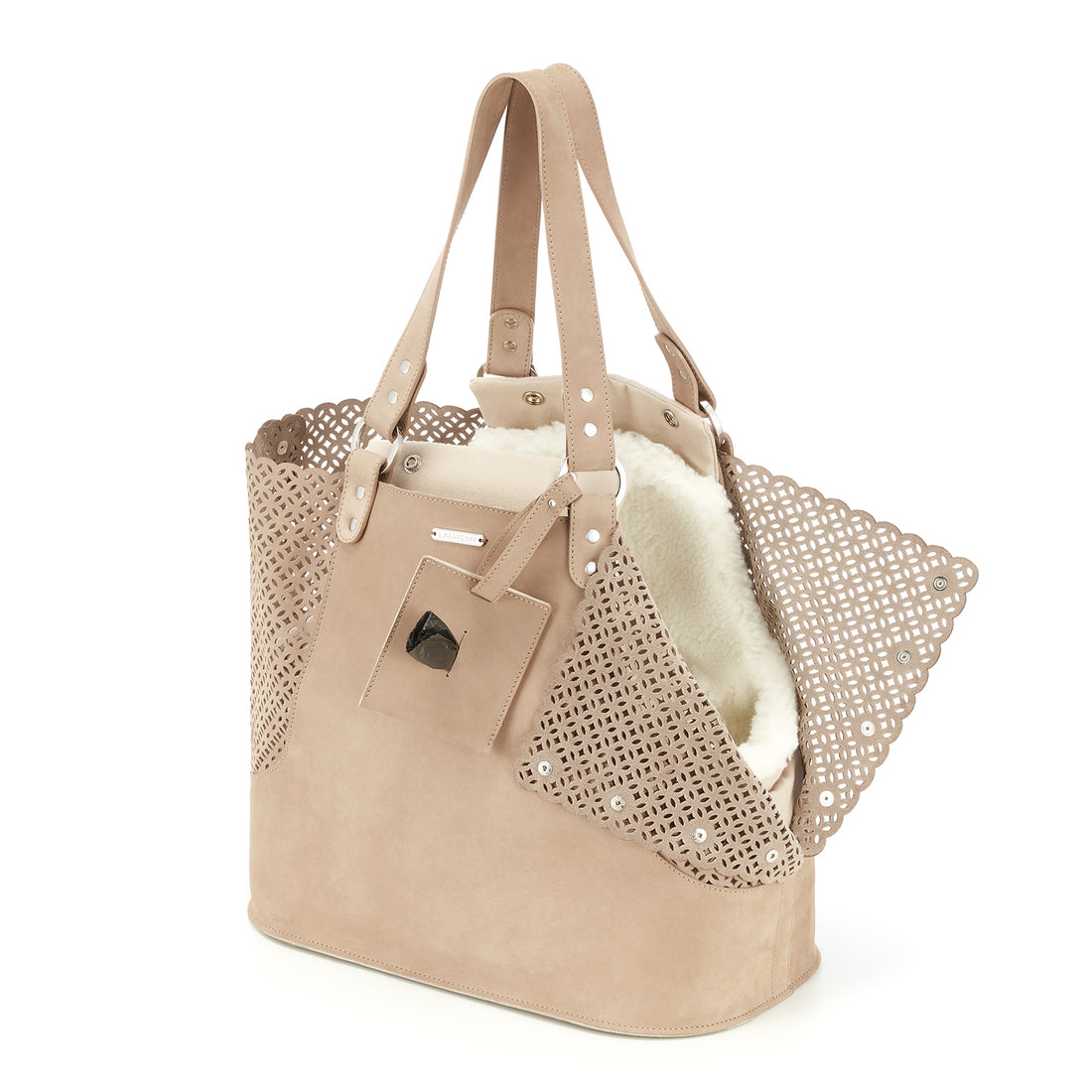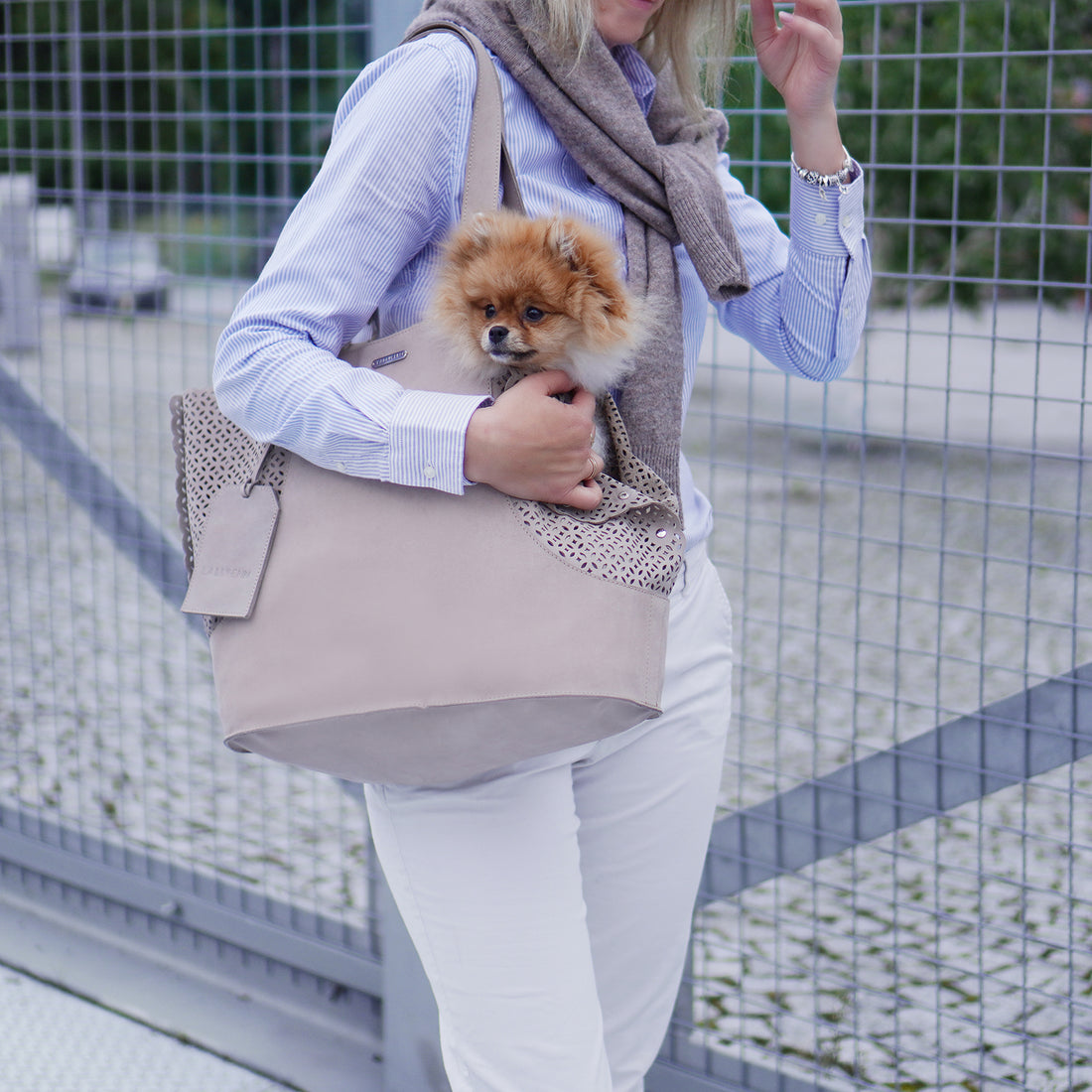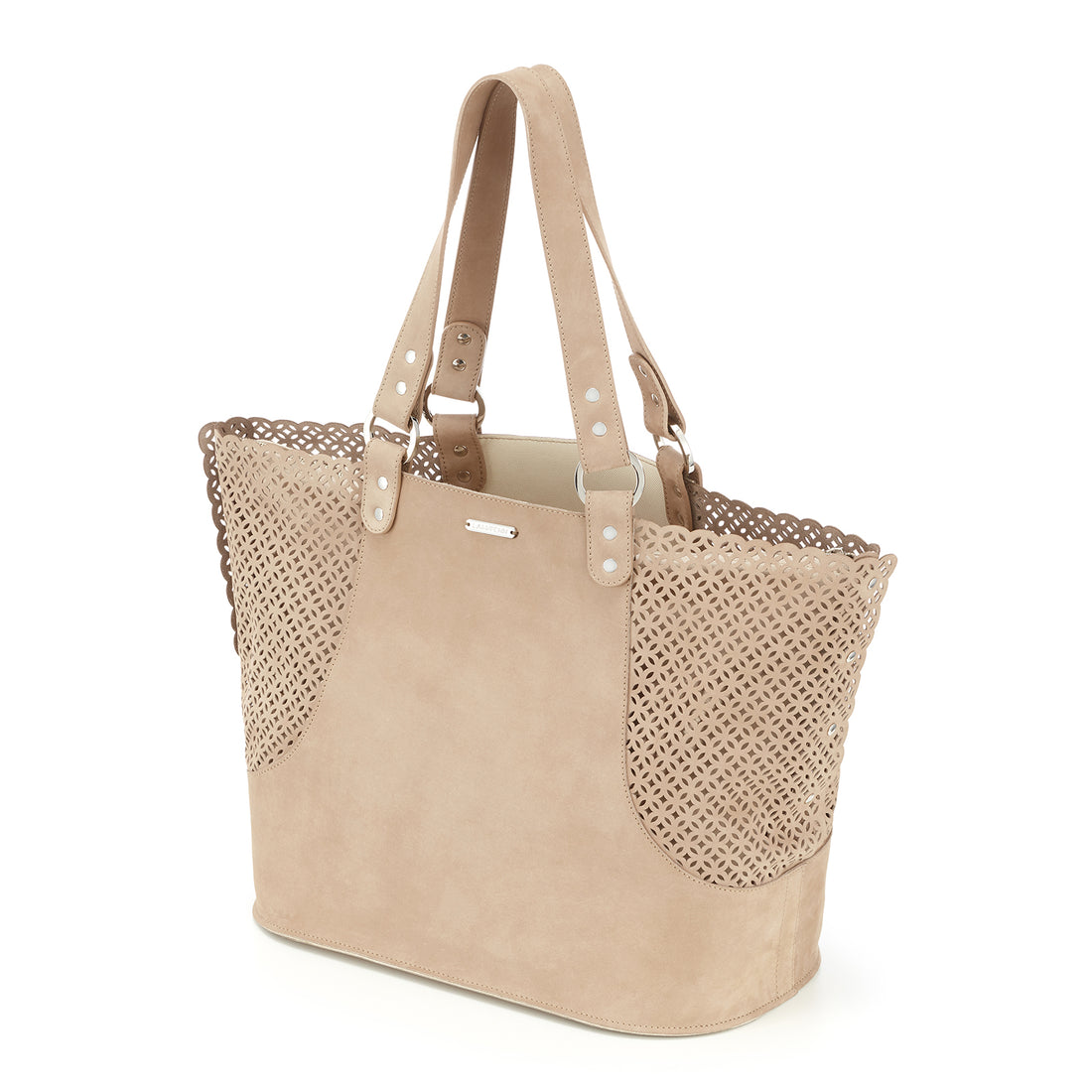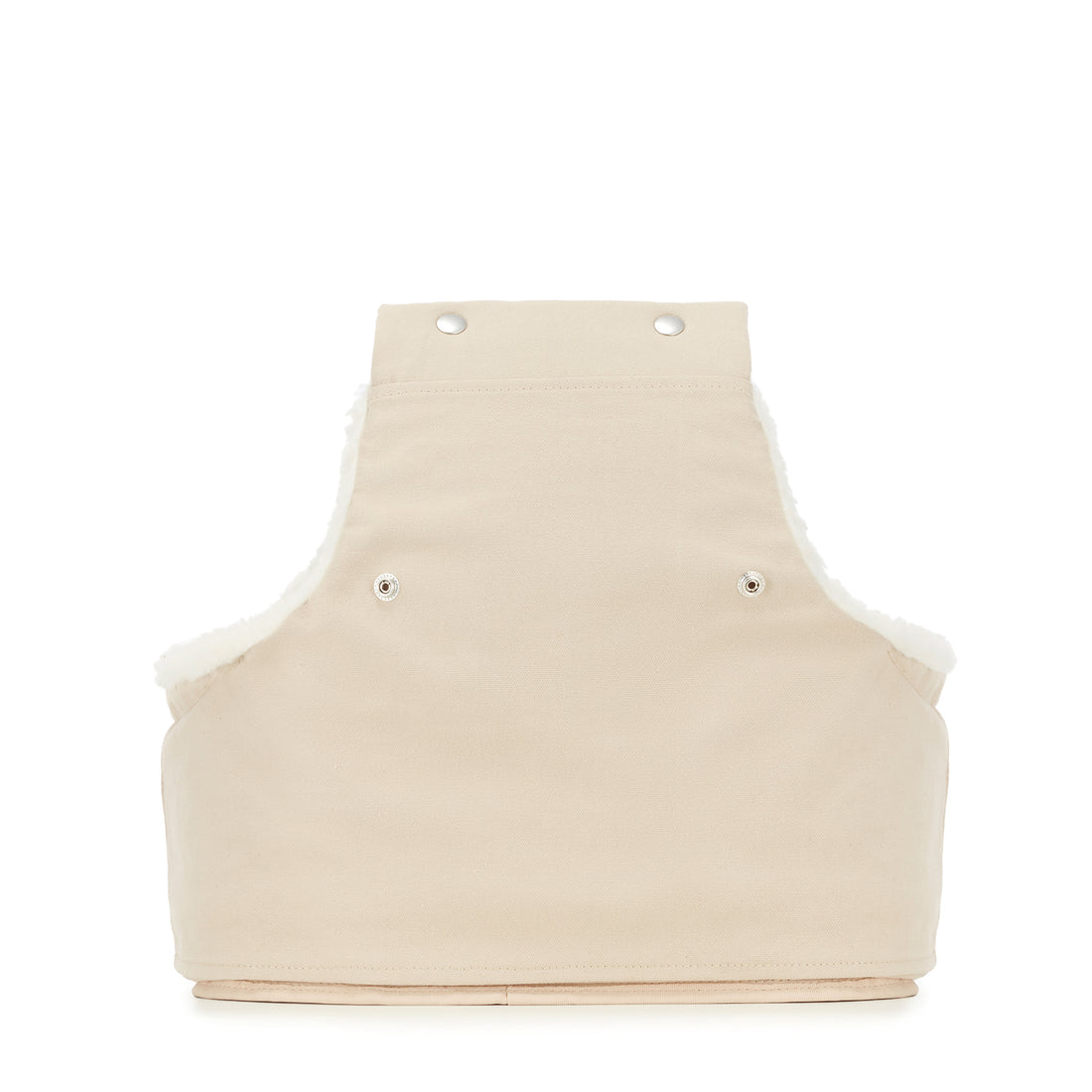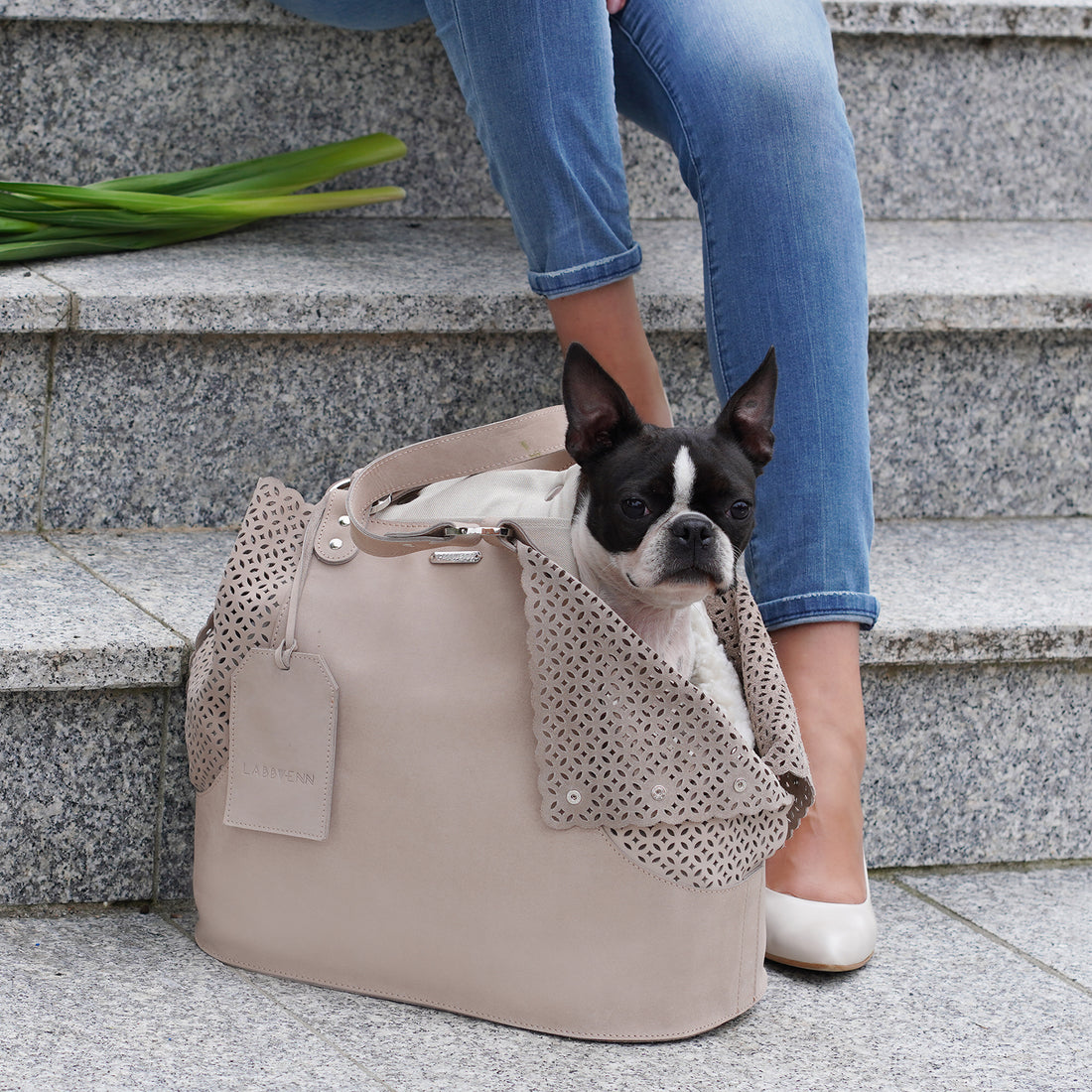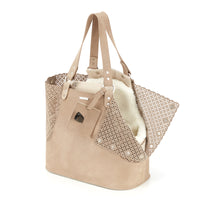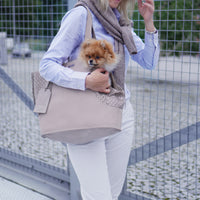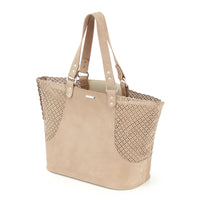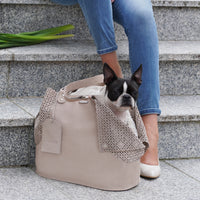 Dog carrier and personal bag Elva nude
incl. VAT plus CHF 7.90 postage costs
Exceptionally elegant style, made of nubuck,
The Labbvenn ELVA bag is available in two colours: light gray and nude. Two types of inserts for carrying your dog and personal bag for everyday use. The Elva bag is very practical, it can be used to carry your dog but also for everyday use. This is solved by the bag's interchangeable inserts.
Size 42 x 22 x 34cm / for dogs up to 7kg

The inserts are a small leash and pocket dispenser of the same material and color. The insert for everyday use is an elegant filling and is a practical and elegant accessory for every woman. Both inserts are washable and easy to keep clean. Designed at the Academy of Fine Arts in Wrocław in Poland.
Delivery time 1-3 working days
Selected dog accessories with style, which makes life with our dogs even more beautiful.