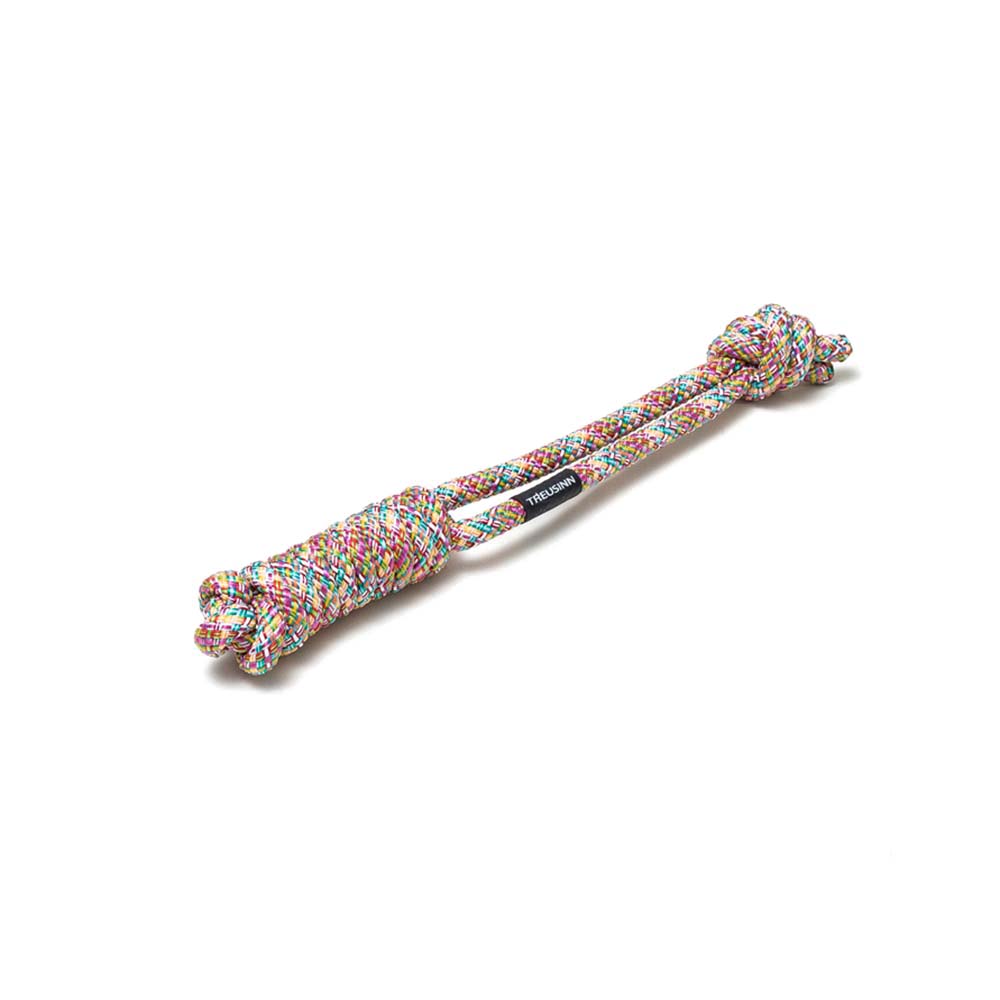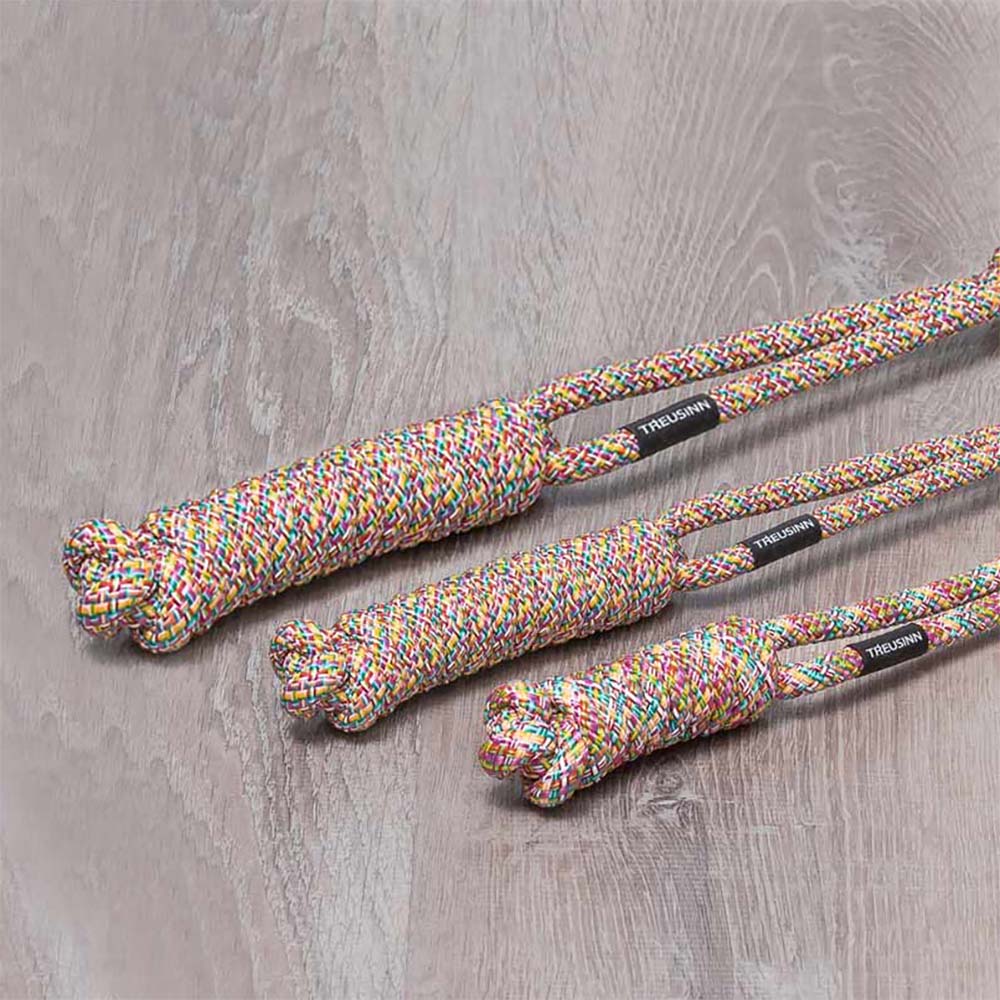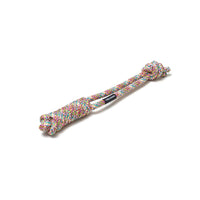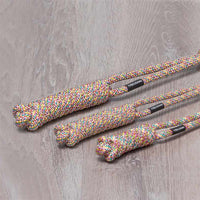 Eco rope toy SPIELY Rainbow
inkl. MwSt. zzgl. CHF 7.90 Portokosten
Dogs love sticks! They are happily fetched or proudly carried around. However, wood, branches and twigs are not suitable for dogs - there is a high risk that they will break and splinter and the animal will be injured as a result. Our safe and durable alternative to sticks and the like: the toy made of robust sailing rope. The robust dog toy made of light cordage floats in water, defies all weathers and is wonderful to throw and catch. It is made from a high quality and sustainable plastic that is 100% non-toxic and recyclable. The material is also kind to the skin, resistant to mold and bacteria and absolutely odourless. An ideal companion for stick hunters, trackers and playful furry friends.
Handmade in a workshop for people with disabilities.
Sizes:
M | 28 cm length, Ø approx. 3 cm
L | 34 cm length, Ø approx. 3 cm
XL | 40 cm length, Ø approx. 4.5 cm
Color:
Colorful
Material:
Stable sailing rope "Made in Germany",
100% Polypropylene, OEKO-Tex Standard 100, Class 1
Care:
Machine washable at 30°C
No children's toys. No chew toys.
Please supervise your dog while playing.
Delivery time 1-3 working days
Selected dog accessories with style, which makes life with our dogs even more beautiful.