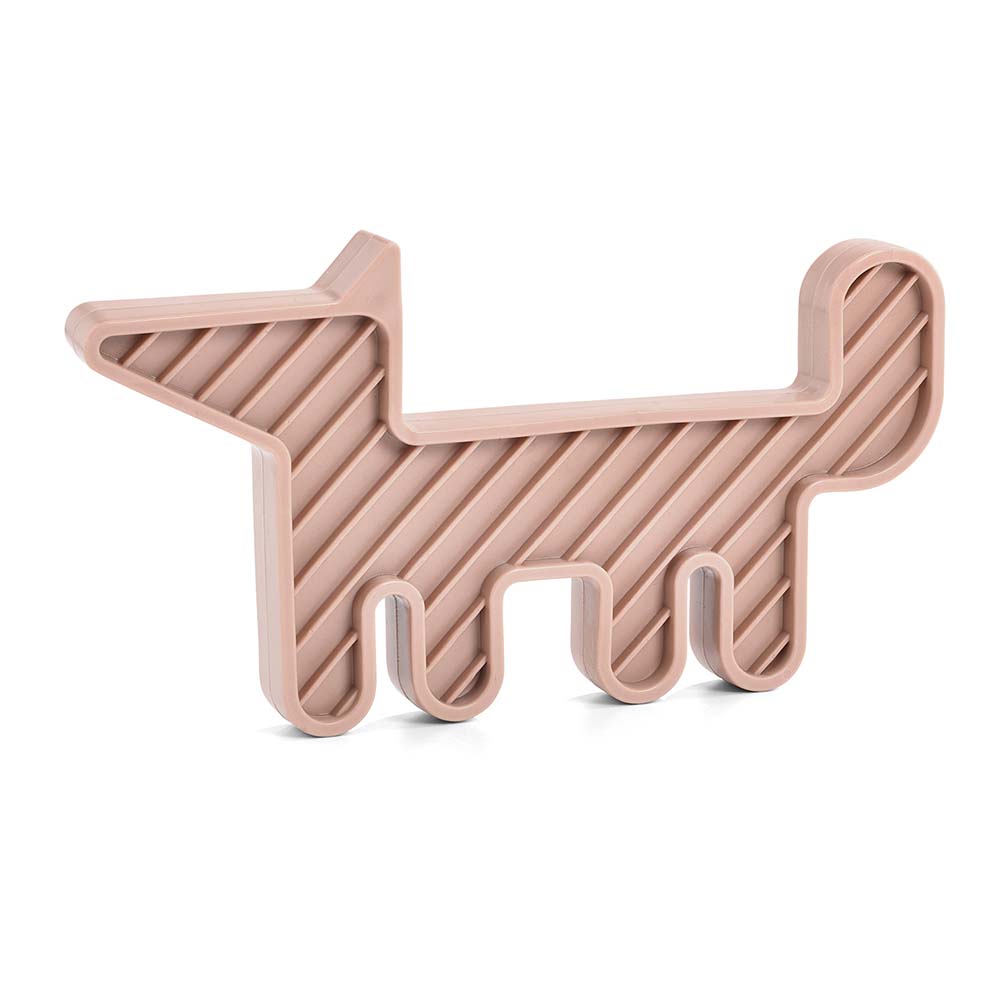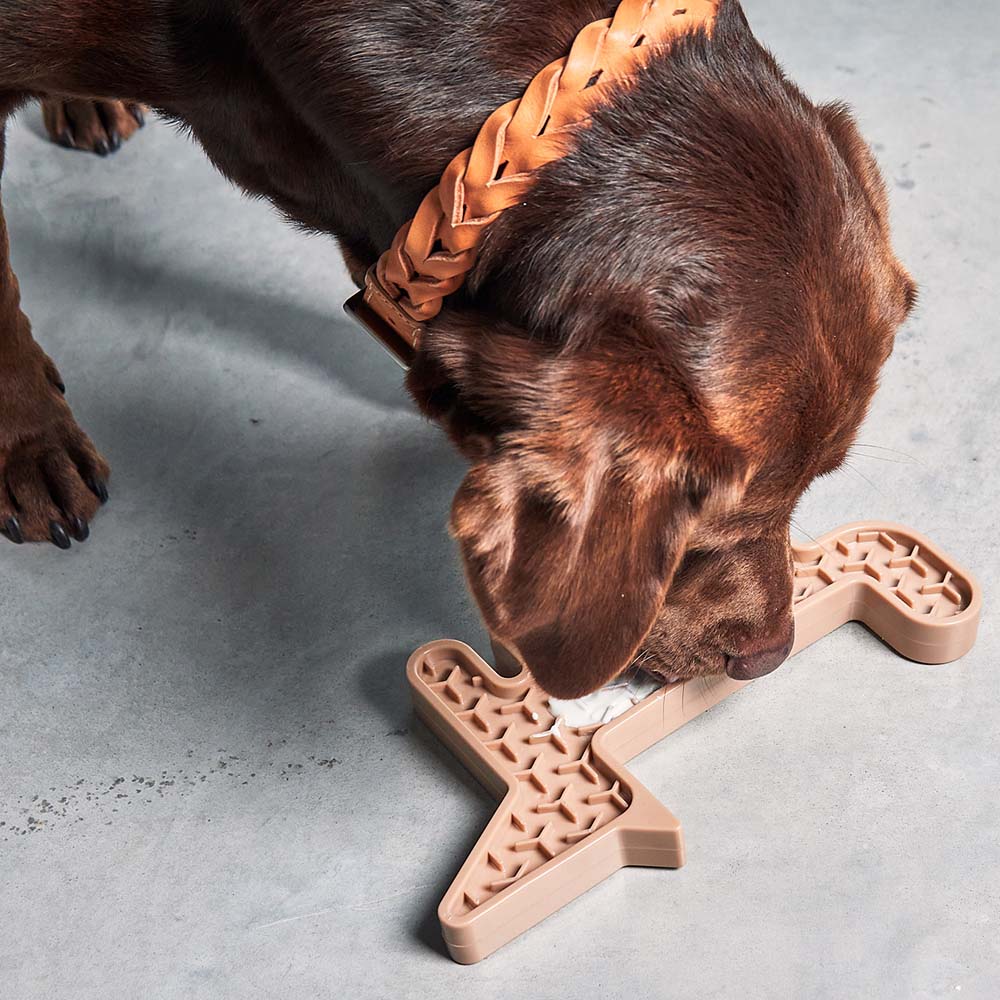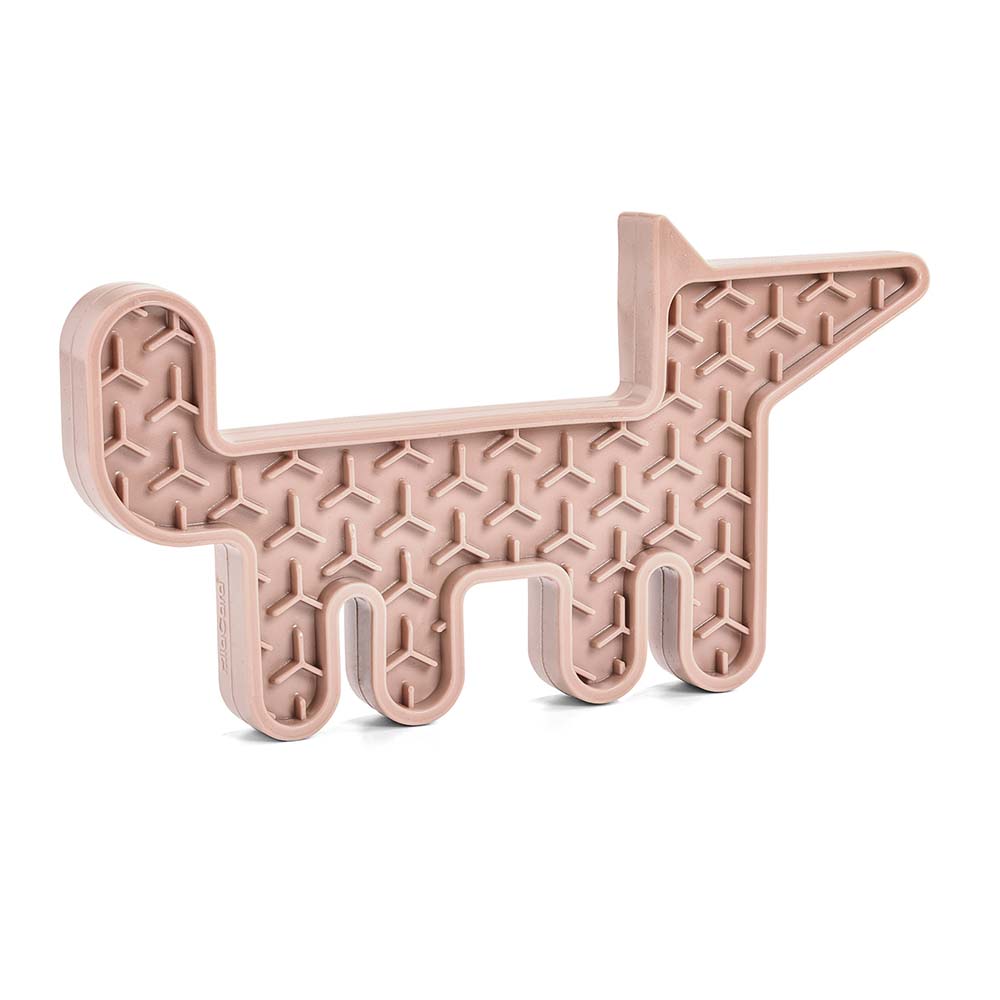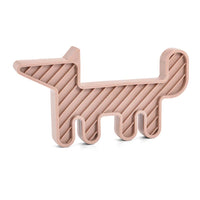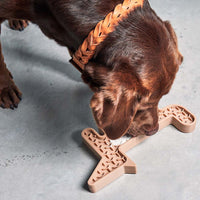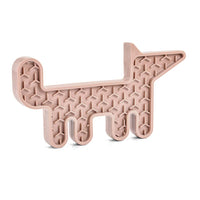 incl. VAT plus CHF 7.90 postage costs
Dogs love to lick! With the Volpe activity toy, you not only make your four-legged friend happy, but also provide enough variety in everyday dog ​​life.
The stylized fox shape with corners and curves challenges your four-legged friend and, with two different surfaces, ensures a new licking experience over and over again. Licking gives your dog a mental workout, promotes concentration and reduces stress. Depending on your preference, spread Volpe with wet food, dog liver sausage or even yoghurt. Small treats can also be put in the gaps.
The toy's minimalist design was created by the Danish design team Hans Thyge & Co and also makes Volpe a beautiful accessory for dog owners. In the muted colors Slate, Nude and Dusty Green, Volpe can be perfectly combined with other products from the MiaCara Napf collection.
Design: Hans Thyge & Co
Size: 27x2.5x15cm
Material: TPR
BPA free, phthales free, latex free
Delivery time 1-3 working days
Selected dog accessories with style, which makes life with our dogs even more beautiful.