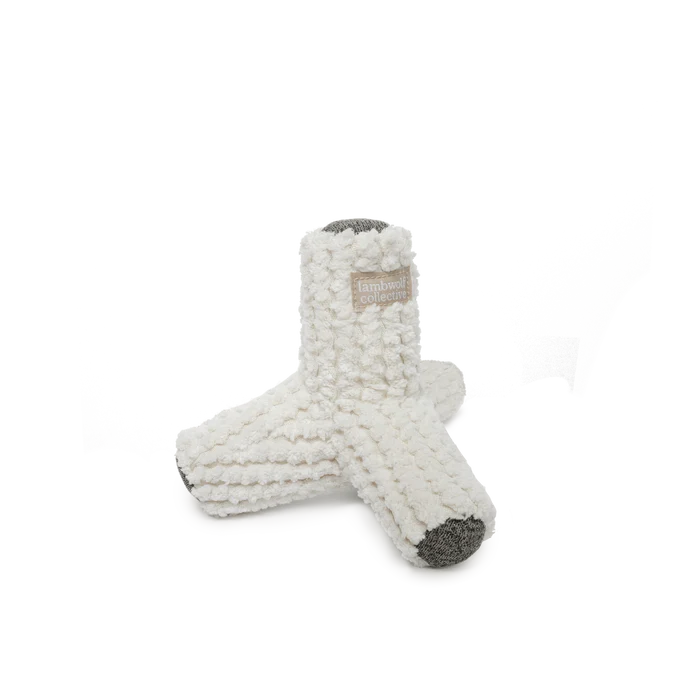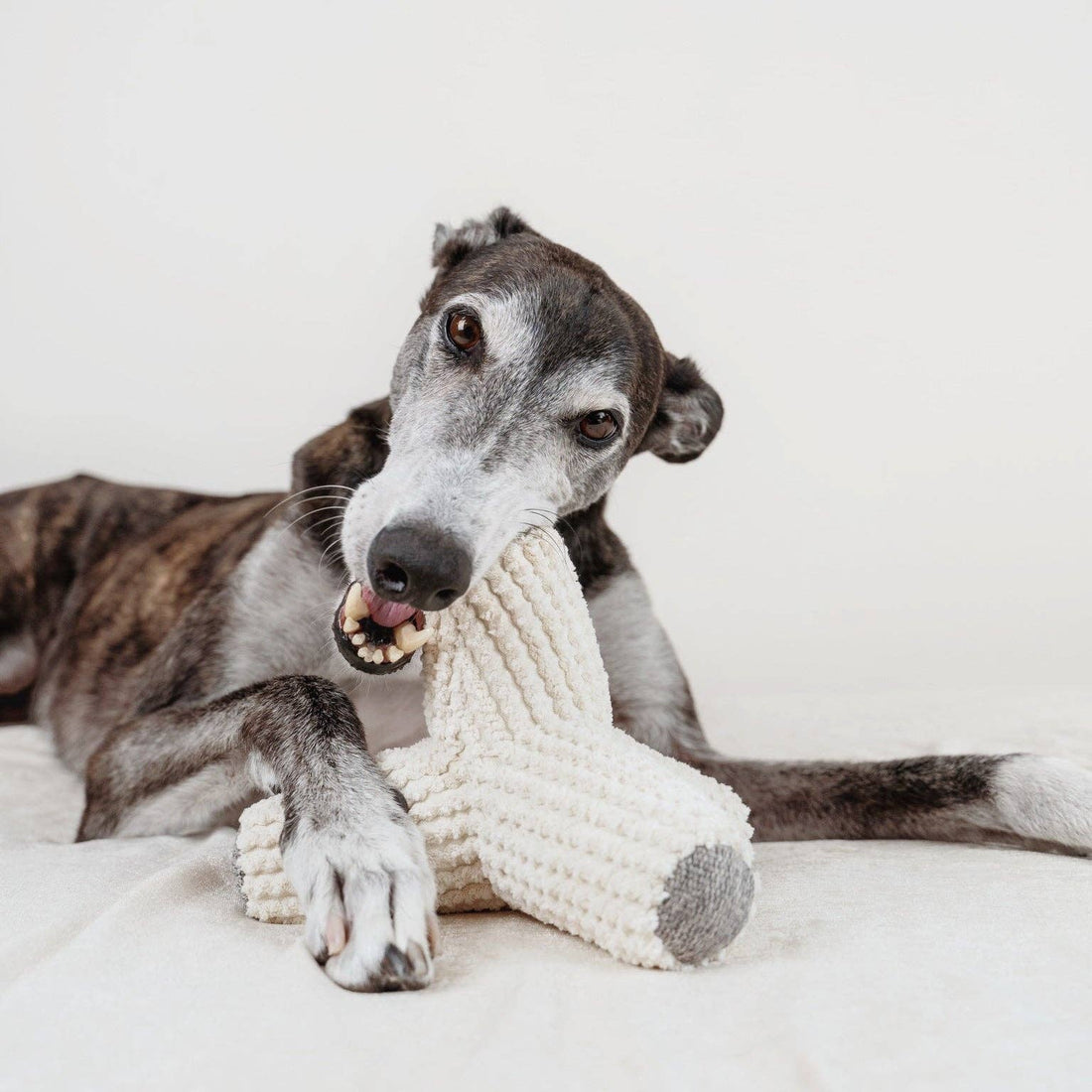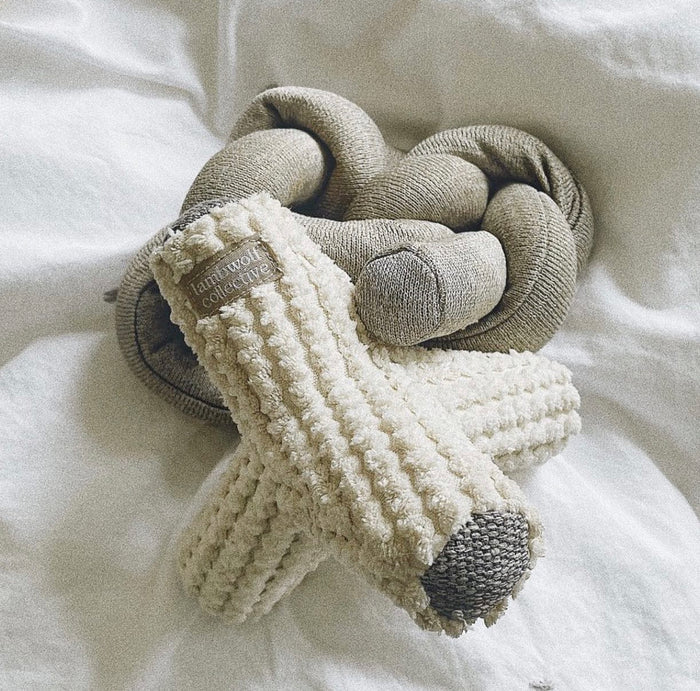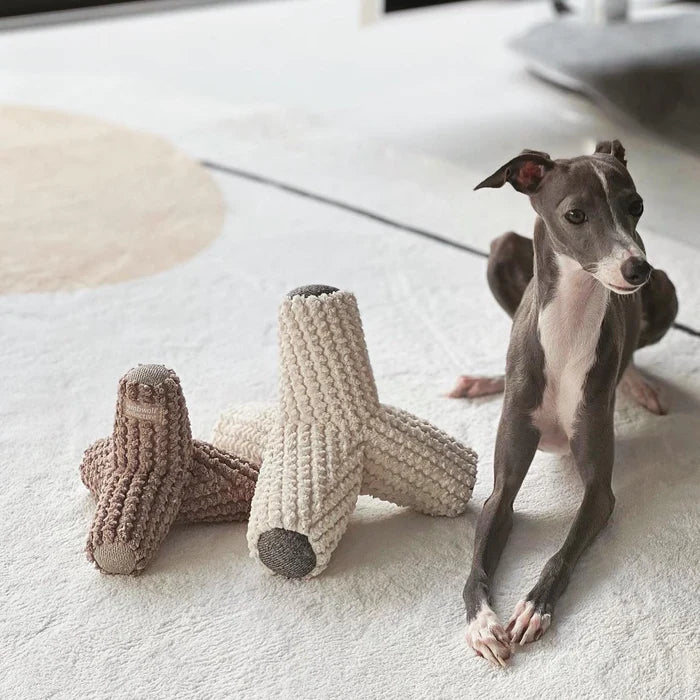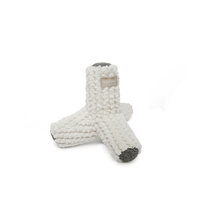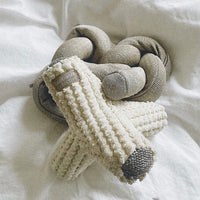 inkl. MwSt. zzgl. CHF 7.90 Portokosten
Inspired by the minimalist form of the tetrapod, Breuer is named after Marcel Breuer, known for using precast concrete in his architectural design. Built on the simple philosophy that form follows function, the form is designed to stand at all angles and be easy to grab with your paws. Play object has 2 squeakers and 2 crinkle paper clusters hidden in the corners, sized to lightly massage the jaws. When not in use, Breuer transforms into a soft sculpture, adorning a contemporary home.

Size small = 13 cm
Size large = 20 cm

Every dog ​​plays differently and we encourage you to pay close attention, especially when using a new play object for the first time. No toy is completely indestructible. Please supervise the game to ensure your dog's safety. Defective toys should be replaced for safety reasons.

Delivery time 1-3 working days
Selected dog accessories with style, which makes life with our dogs even more beautiful.