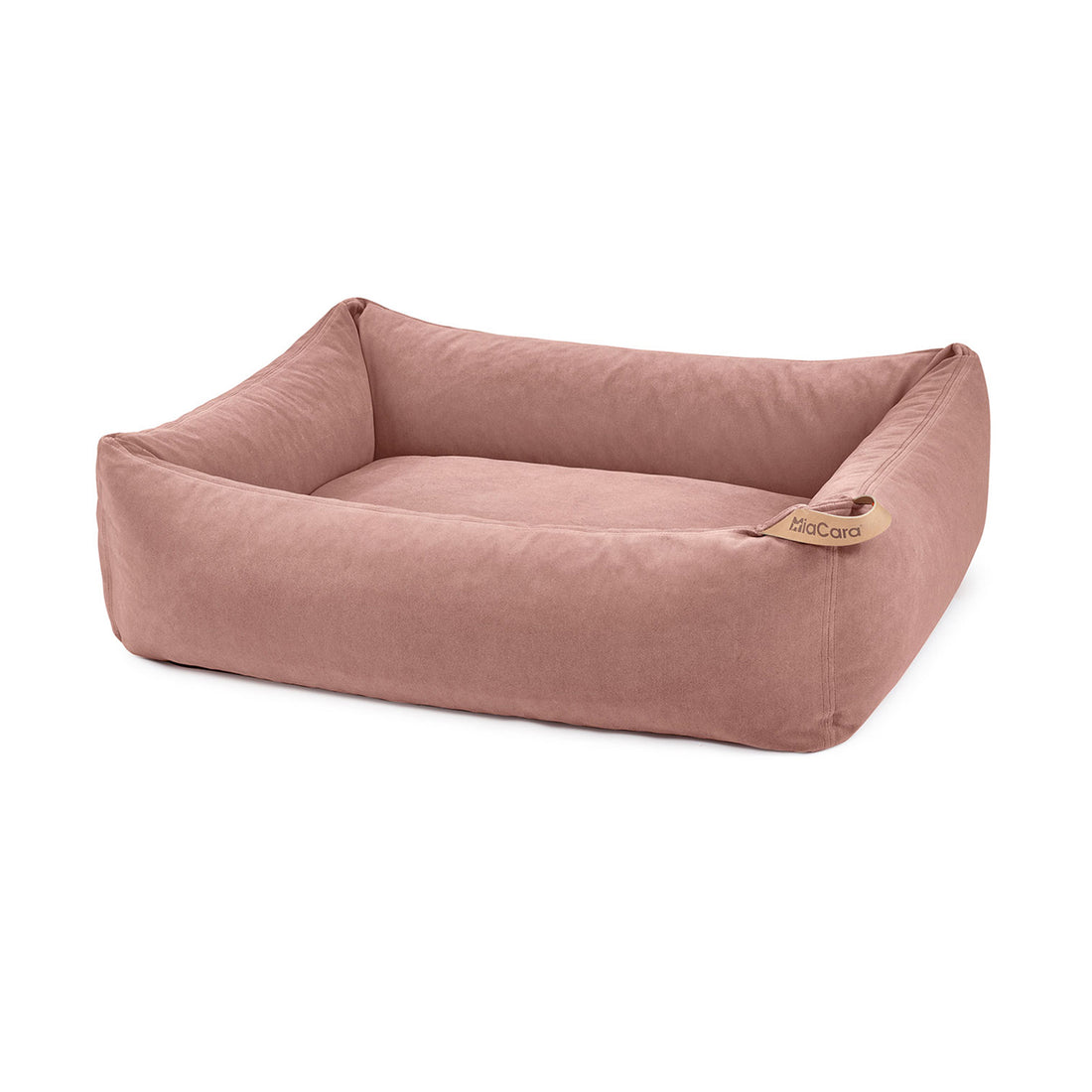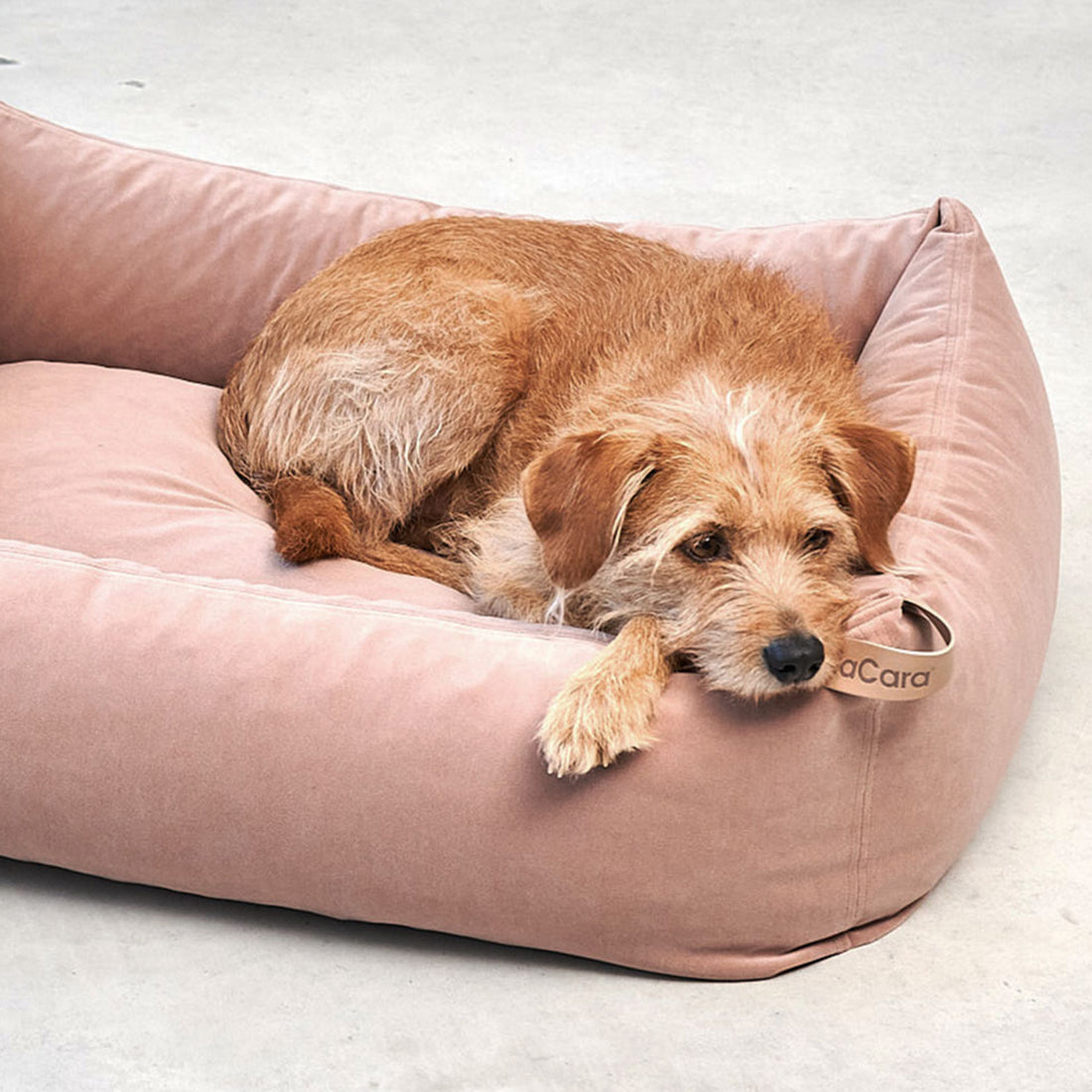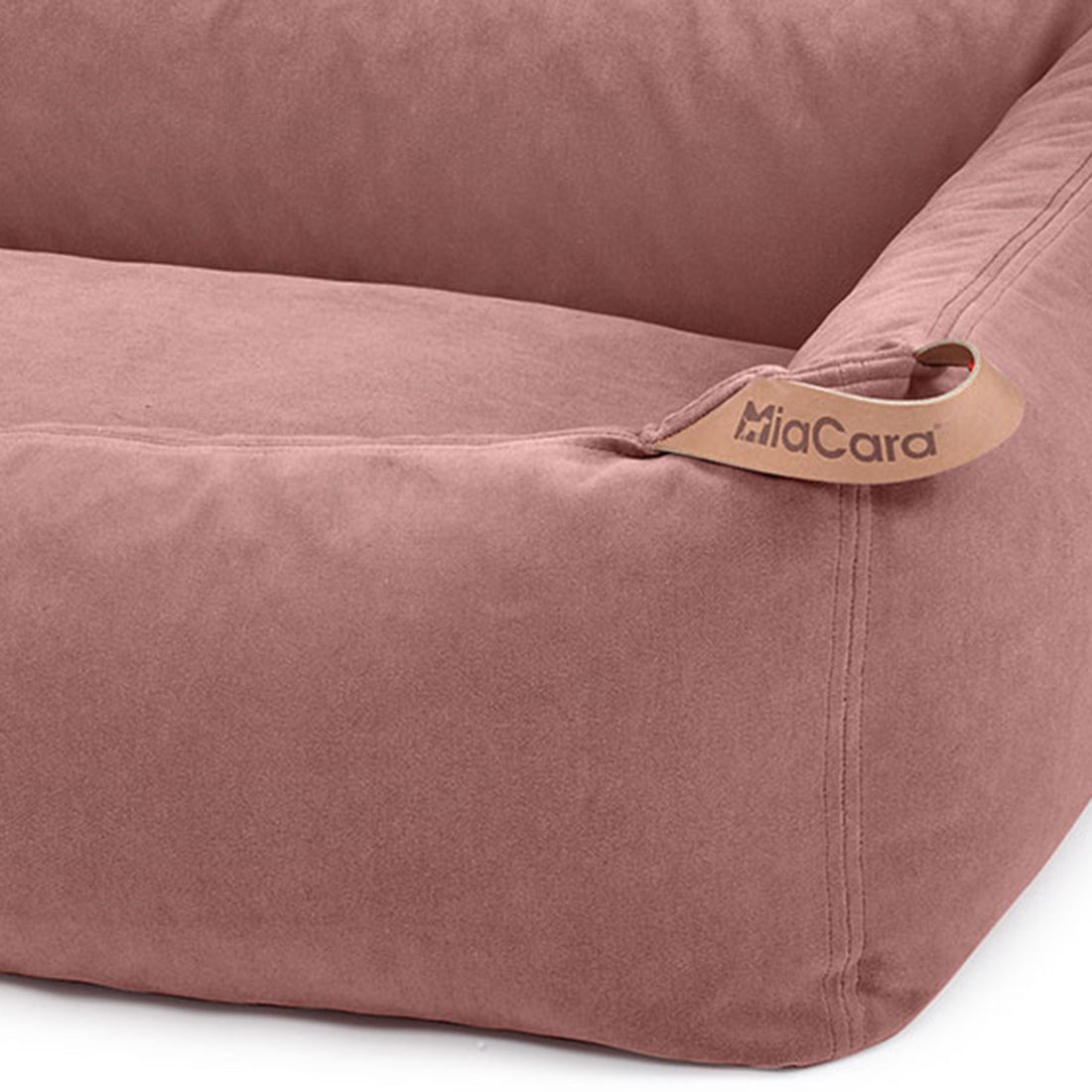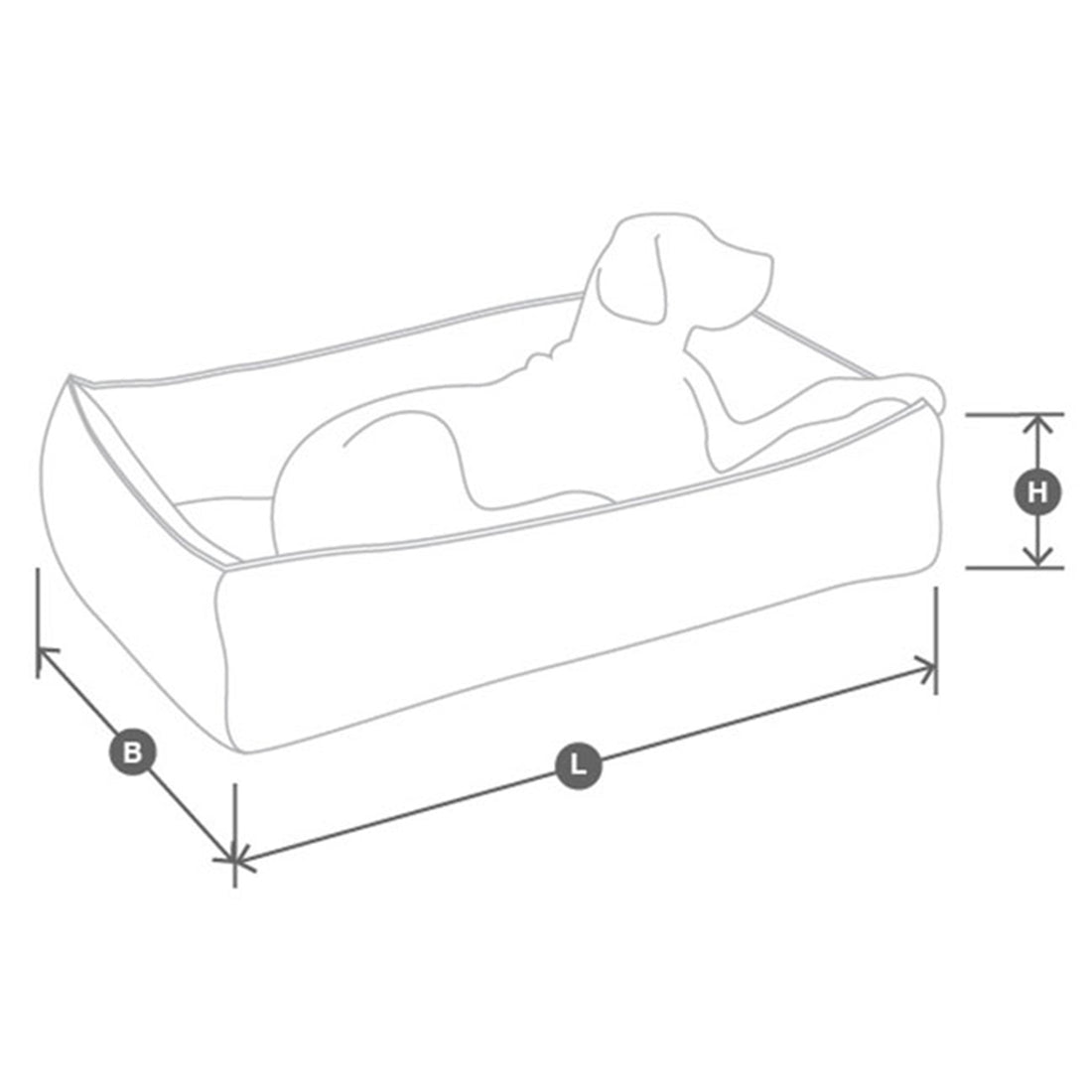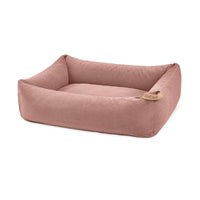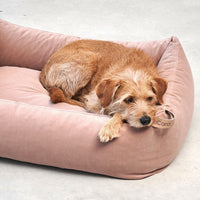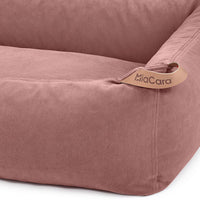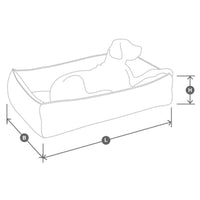 inkl. MwSt. zzgl. CHF 7.90 Portokosten
Velluto impresses with optimal lying comfort, an extraordinary look and a particularly soft feel. This guarantees relaxed hours of sleep in the Velluto box bed.
The special thing about the Velluto dog bed is the extremely fluffy velor fabric, which is particularly easy to clean with water thanks to the EasyClean technology. The fine velor fabric prevents dog hair from getting caught, which means that they can be easily knocked out at any time.
The modern shades of greige, sage and nude underline the unusual design and blend harmoniously into any living environment.
A high-quality filling is also hidden inside the Velluto dog bed. Sturdy side panels made of soft, open-cell foam support your dog's head and offer maximum lying comfort, with the dog bed remaining in shape even with regular use. Your dog can relax optimally on the mattress made of viscoelastic foam with memory effect, which also relieves the spine and joints.
The removable cover is machine washable, as are the foam parts.
Like all MiaCara box bed covers, the Velluto cover is also available separately, so you can give your dog bed a new look at any time.
Small: External dimensions approx. 70 x 55 x 22 cm, internal dimensions approx. 44 x 30 cm (L x W x H)
Jack Russel, Maltese, Pekingese, Yorkshire Terrier, Miniature Poodle, etc.
Small/Medium: external dimensions approx. 80 x 65 x 22 cm, internal dimensions approx. 51 x 36 cm (L x W x H)
Bulldog, Dachshund, Pug, Poodle, West Highland Terrier, Pinscher, etc.
Medium: external dimensions approx. 91 x 71 x 26 cm, internal dimensions approx. 62 x 43 cm (L x W x H)
Beagle, Collie, Cocker Spaniel, Schnauzer (Medium), Wheaten Terrier, Australian Shepard, Pinscher, etc.
Delivery time 1-3 working days
Selected dog accessories with style, which makes life with our dogs even more beautiful.