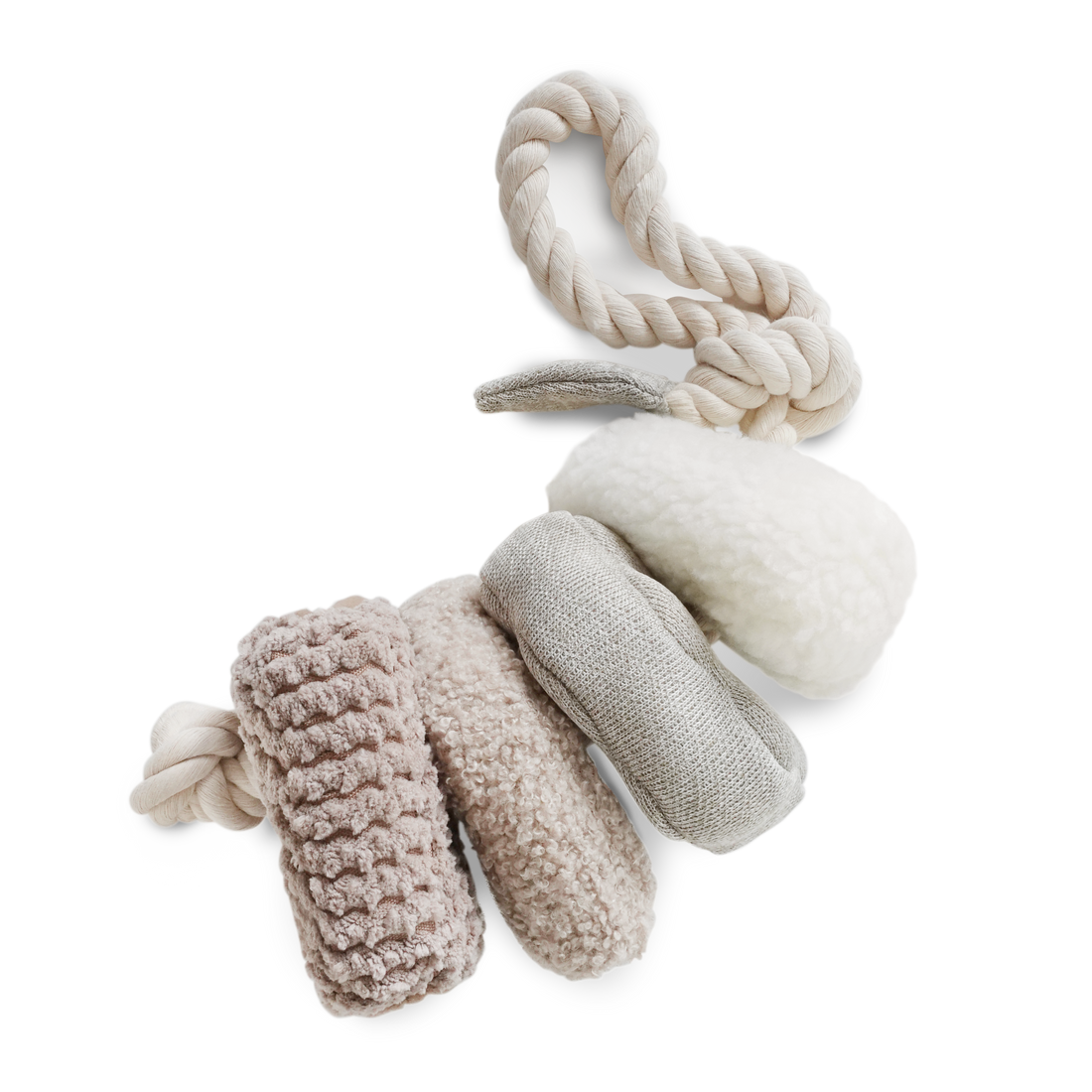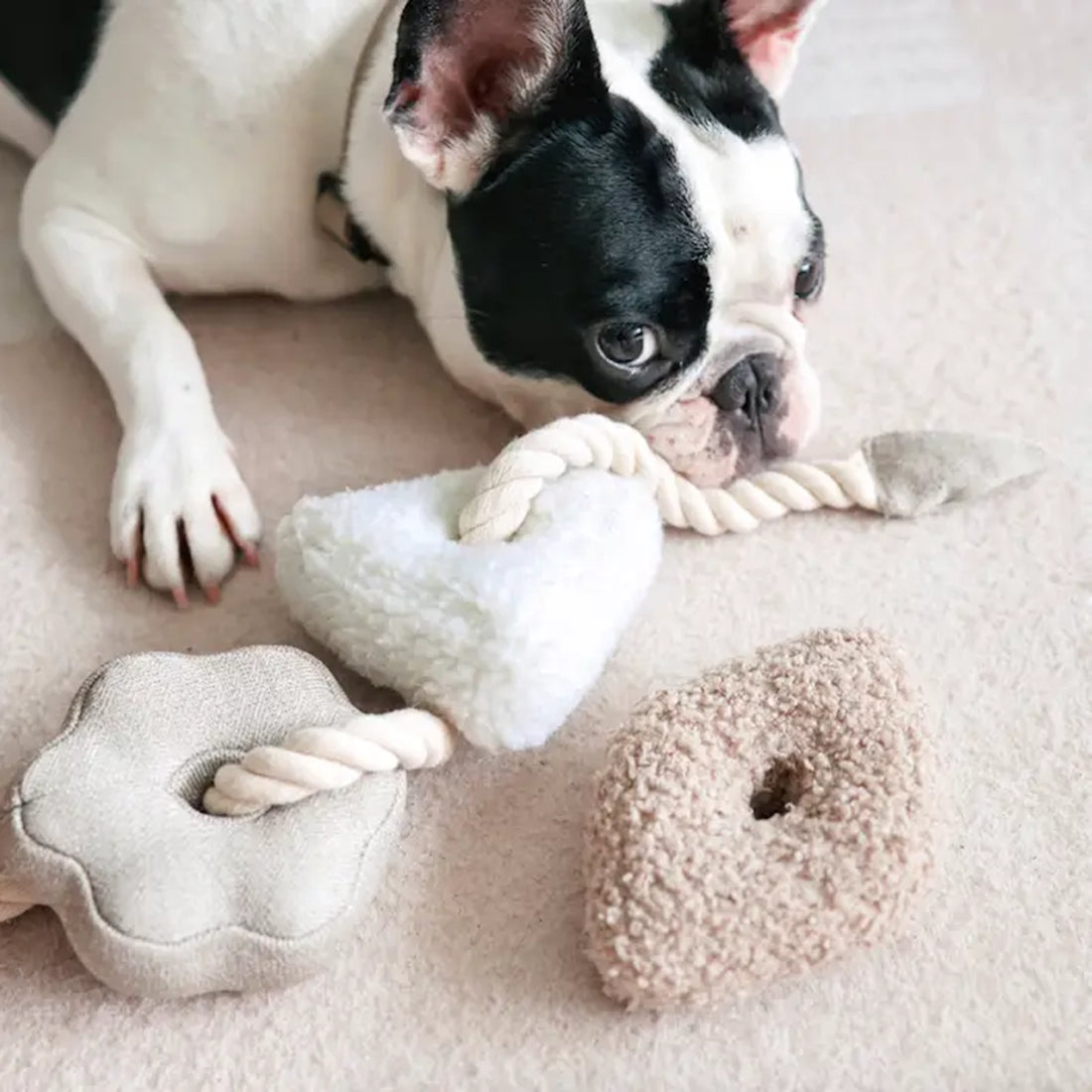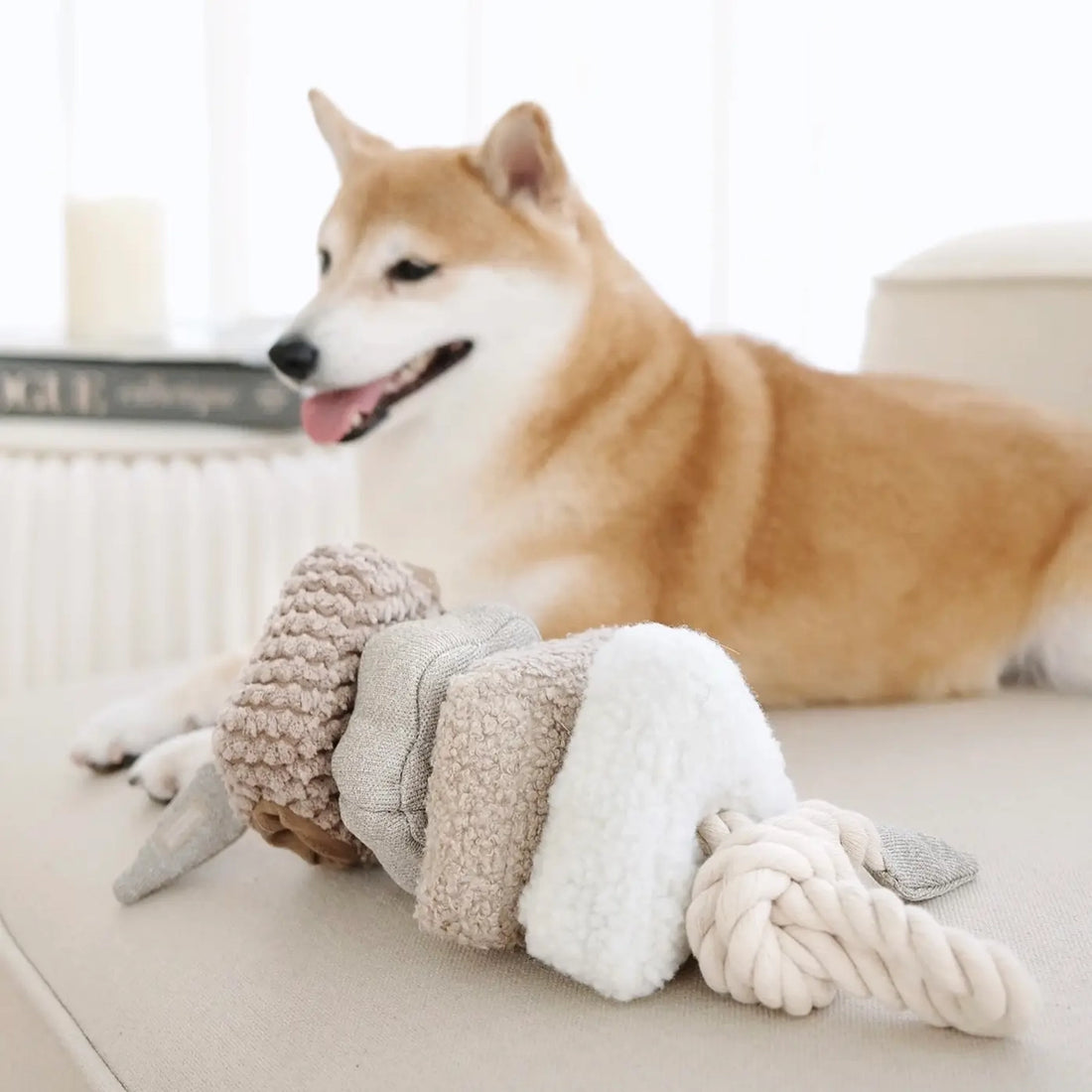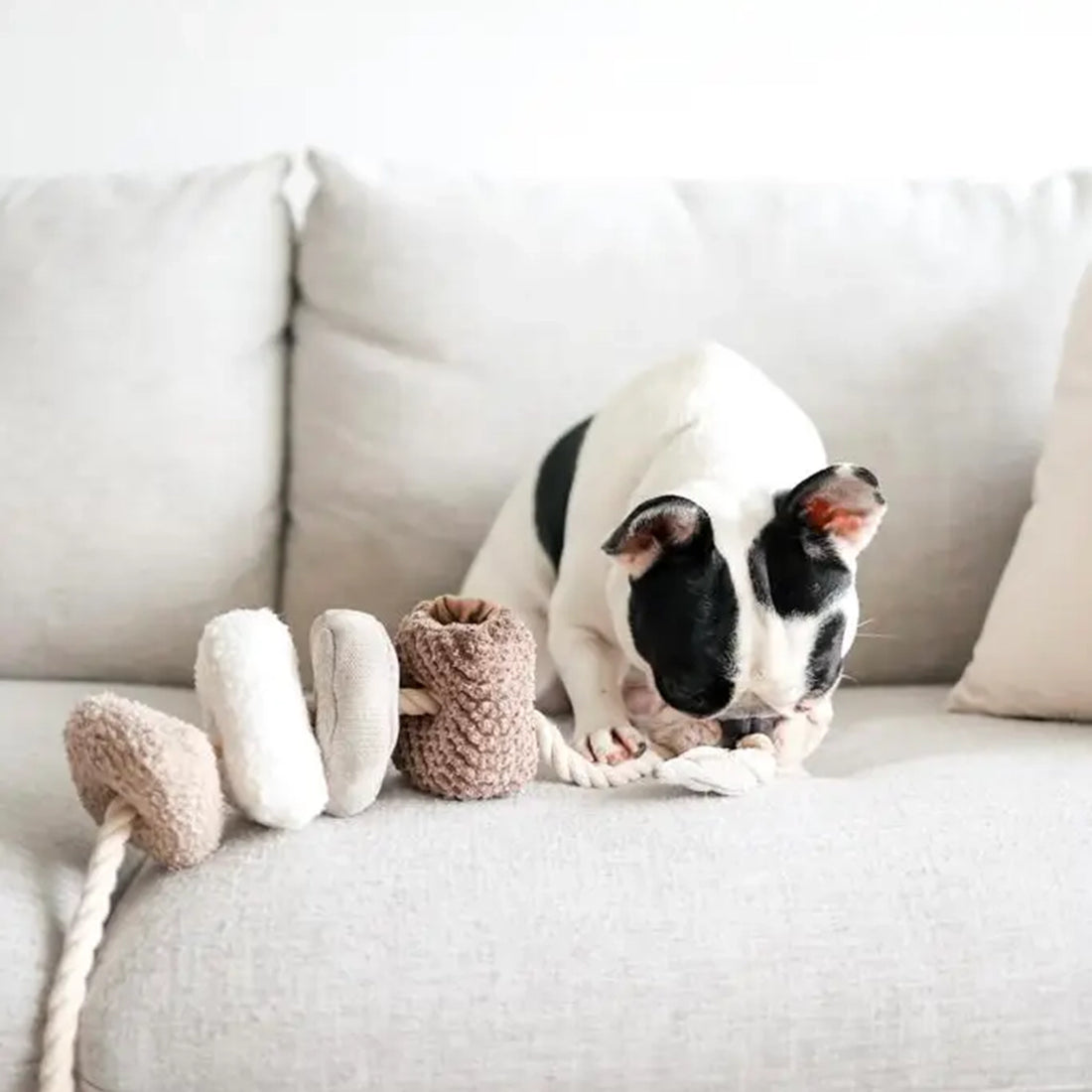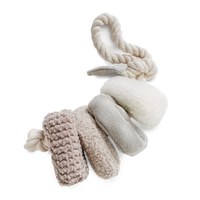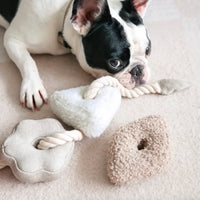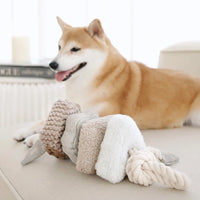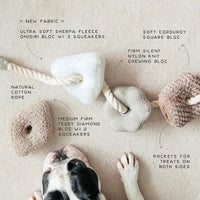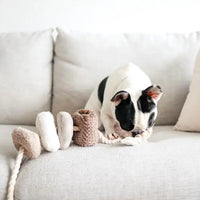 incl. VAT plus CHF 7.90 postage costs
Inspired by a love of donuts and children's toys, BLOCS was designed for you to create your own rope toy for your dog. Use each block individually in combination with 2, 3 or all four blocks and link them together to create different combinations.
This set of 4 dog games from Lambwolf Collective includes the following:

1 x CLOUD Onigiri BLOC made of fleece with 3 mini squeakers
1 x GRAY Chewer's BLOC Nylon knit with chewable corners
1 x OAT Diamond BLOC made of teddy plush with 2 squeakers
1 x TAUPE SquarePants BLOC made of corduroy with pockets for treats
Delivery time 1-3 working days
Selected dog accessories with style, which makes life with our dogs even more beautiful.