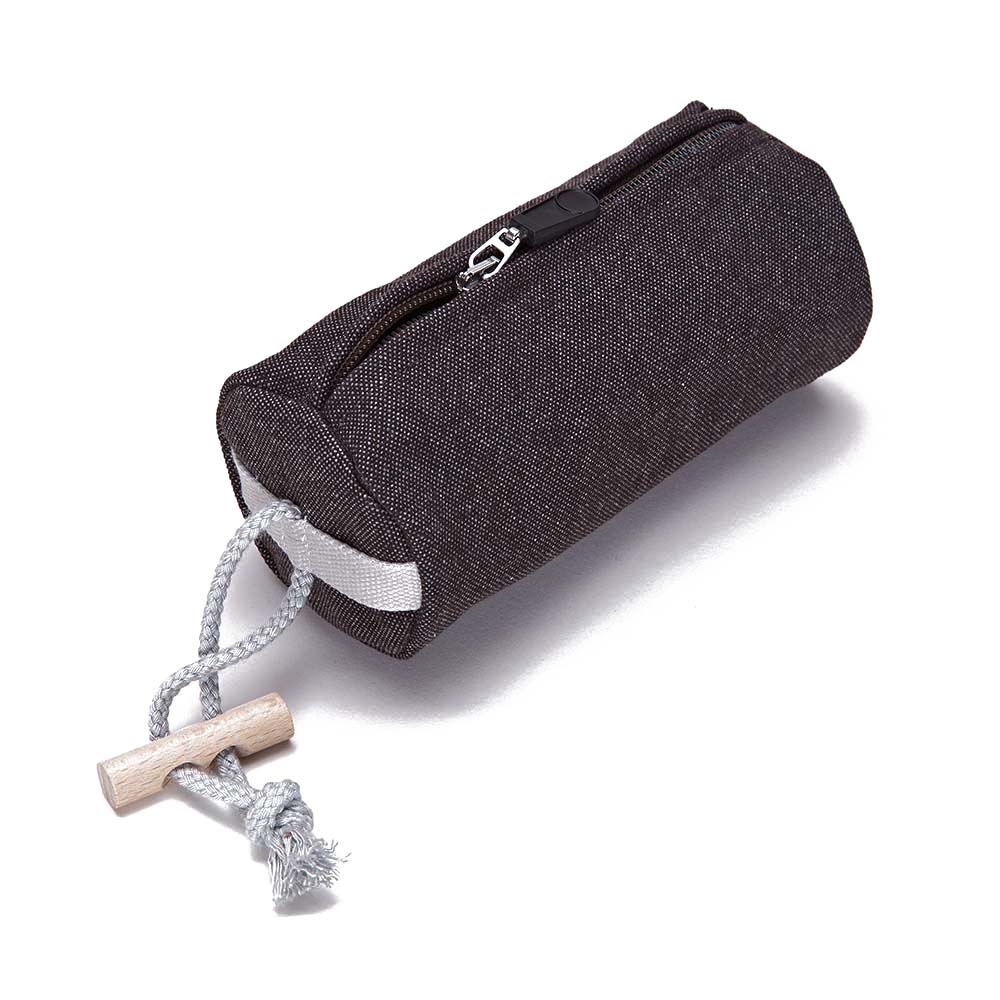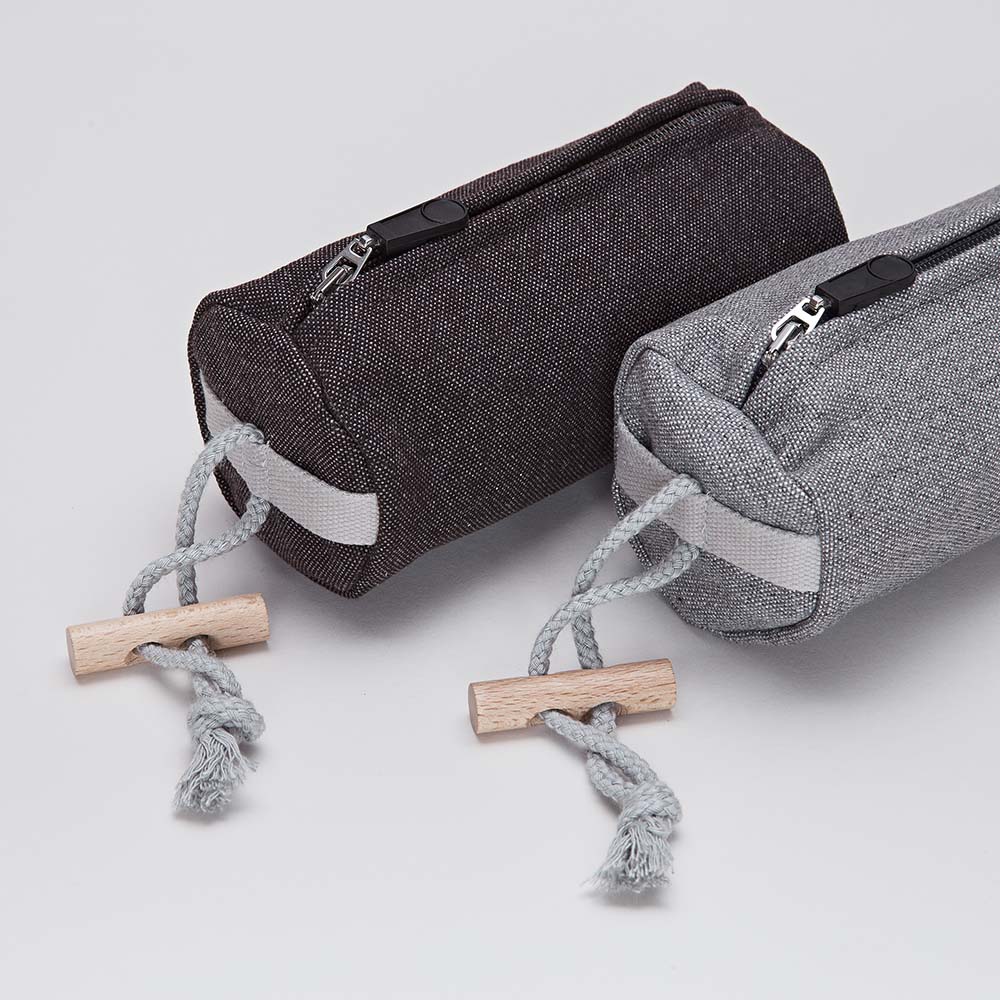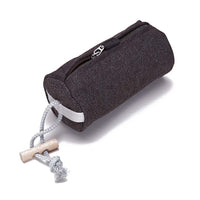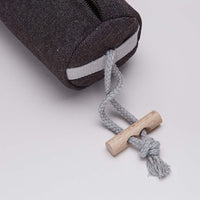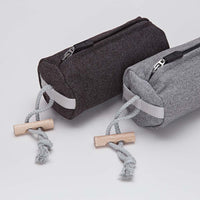 Treat Bag / Food Dummy Heather Brown
incl. VAT plus CHF 7.90 postage costs
The FOOD DUMMY is a helpful product to teach the dog to bring things back to masters and mistresses. Simply put treats in the dummy, close the zip and throw. After a few exercises, the dog understood that he would get his reward after bringing the dummy back.
Made from heavy cotton canvas, lined with waterproof fabric and with a practical wooden handle, the dummy also floats in water.
waterproof
organic substance
Suitable for dog training
Materials:
Outer material:
organic cotton canvas
Inner material:
polyester with waterproof polyethylene coating
Care:
Delicate wash 30 degrees
Dimensions:
17 cm
Working with a food dummy is a lot of fun for dogs: they search the meadow and undergrowth with their nose low on the ground after the bag has been thrown or hidden. Once the food dummy has been found, the prey is brought back to the master or mistress, who finally opens the food dummy with the zip and feeds the dog treats from it as a reward for retrieving it. Thanks to organic materials, the owner does not have to worry if the dog is carrying the food dummy in its mouth. A great pleasure for both sides.
Delivery time 1-3 working days
Selected dog accessories with style, which makes life with our dogs even more beautiful.