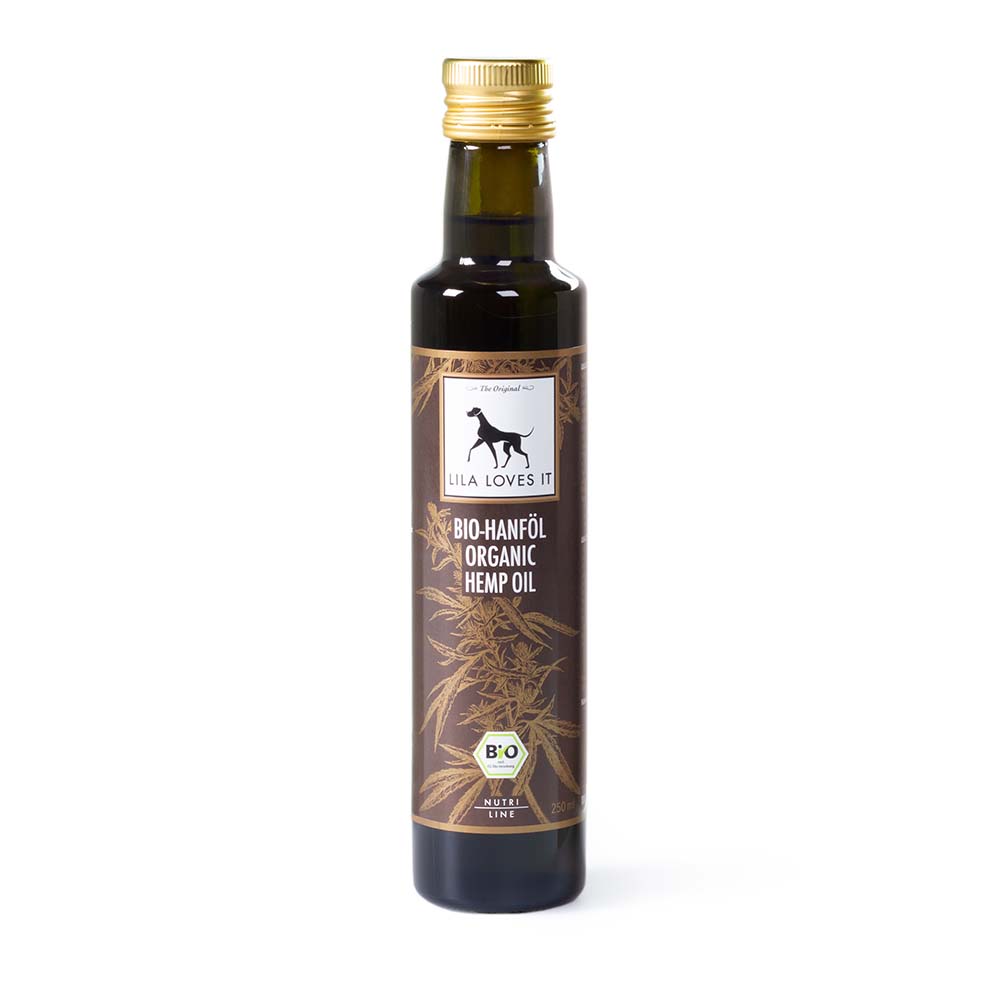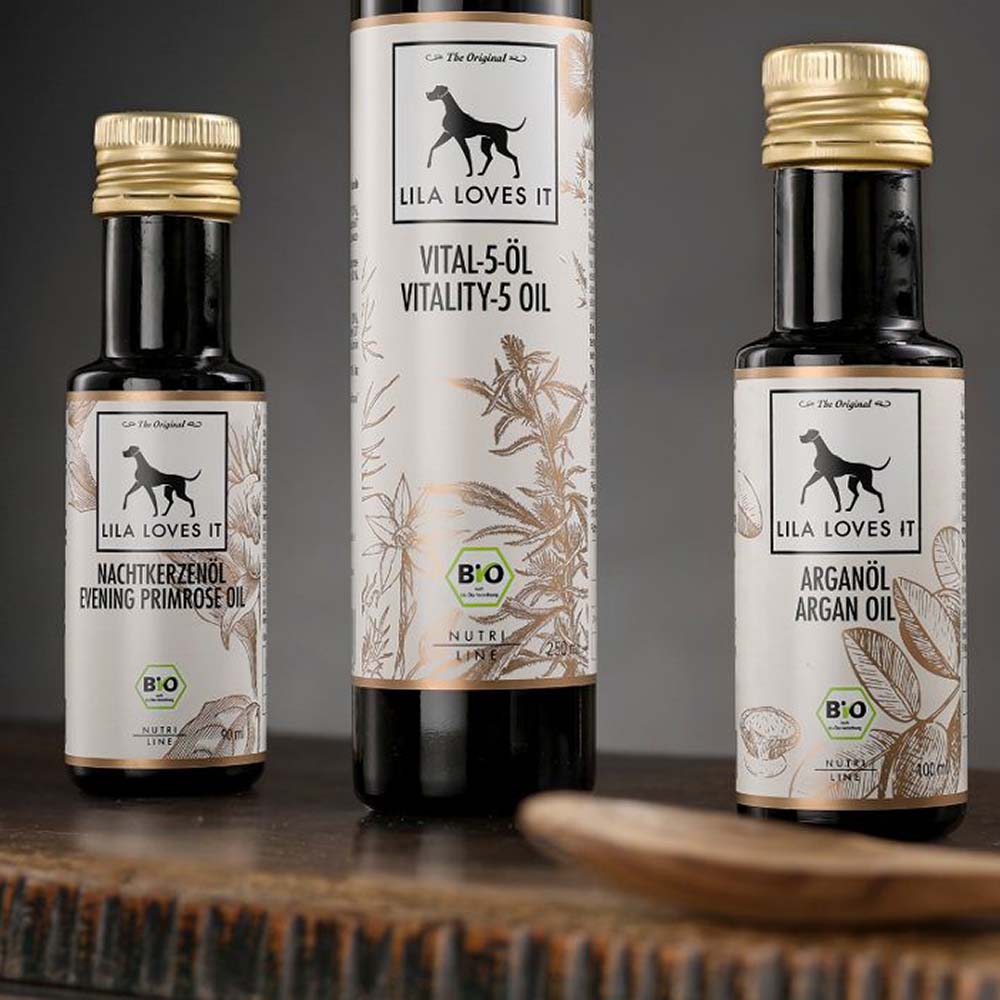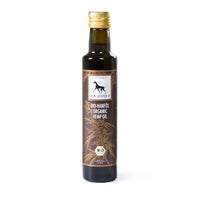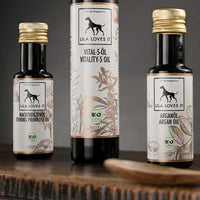 incl. VAT plus CHF 7.90 postage costs
The Organic Hemp Oil from LILA LOVES IT is a gently cold-pressed vegetable oil that is not only rich in polyunsaturated fatty acids omega-3 and omega-6, but also provides them in a particularly favorable ratio. Hemp oil for dogs has proven to be particularly effective and is becoming increasingly popular for good reason.
In addition to an outstanding vitamin and mineral content, organic hemp oil contains many other valuable plant substances. As a dietary supplement, it can support inflammation and promote skin, digestive and musculoskeletal health.
Content: 250 ml
Composition:
100% hemp oil*
*from controlled organic cultivation DE-ÖKO-006
Single feedstuffs
Proportions of Omega acids:
Omega 3: 19%
Omega 6: 59%
VEGAN
Feeding recommendation:
For every 10 kg of body weight, approx. 1 teaspoon per day
Delivery time 1-3 working days
Selected dog accessories with style, which makes life with our dogs even more beautiful.