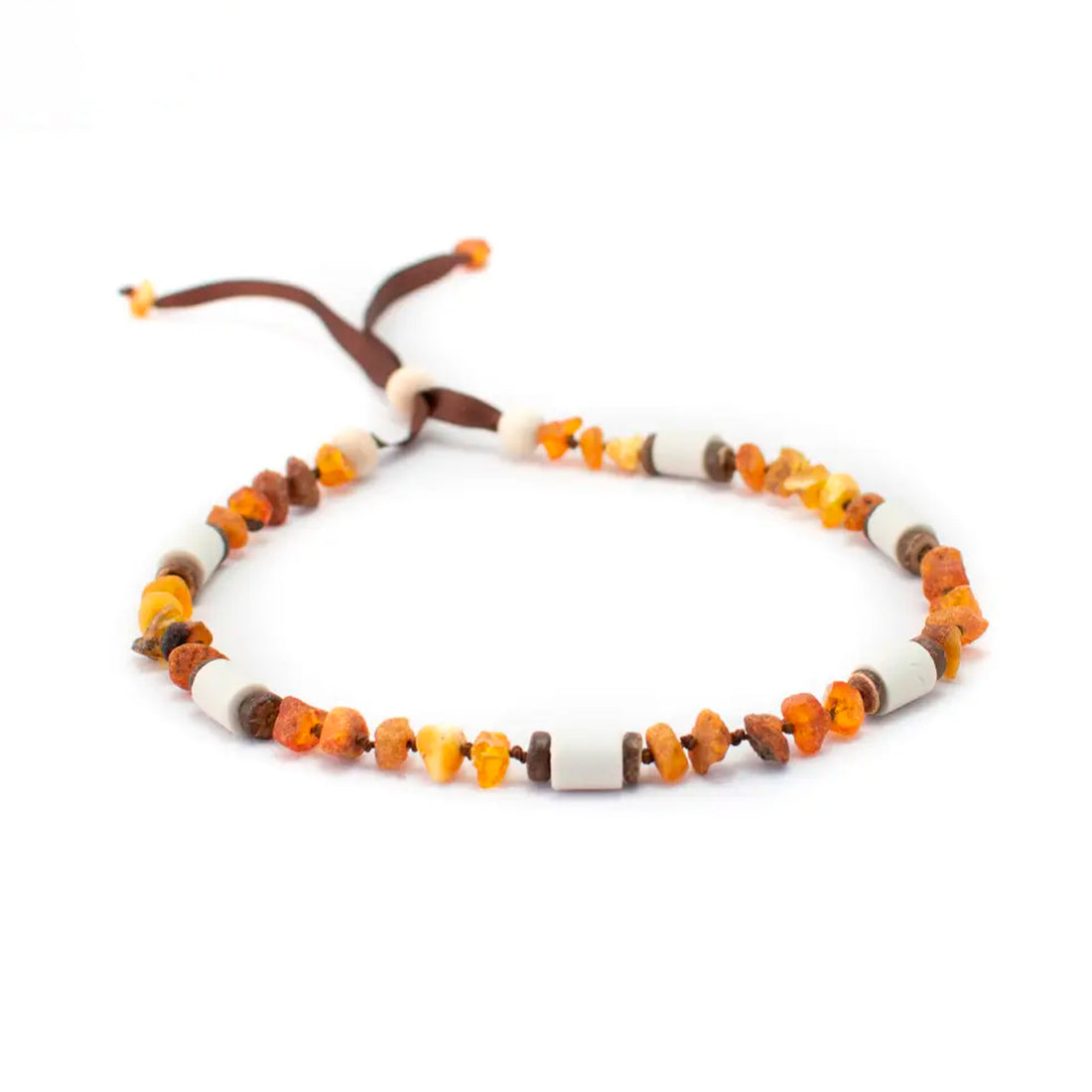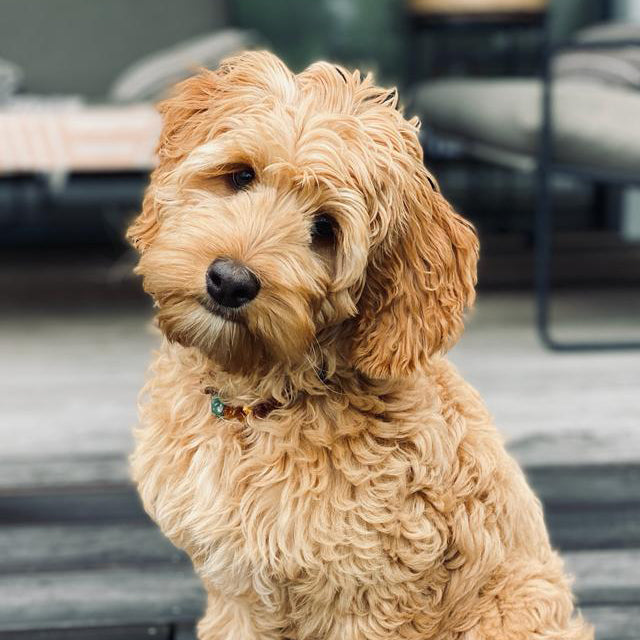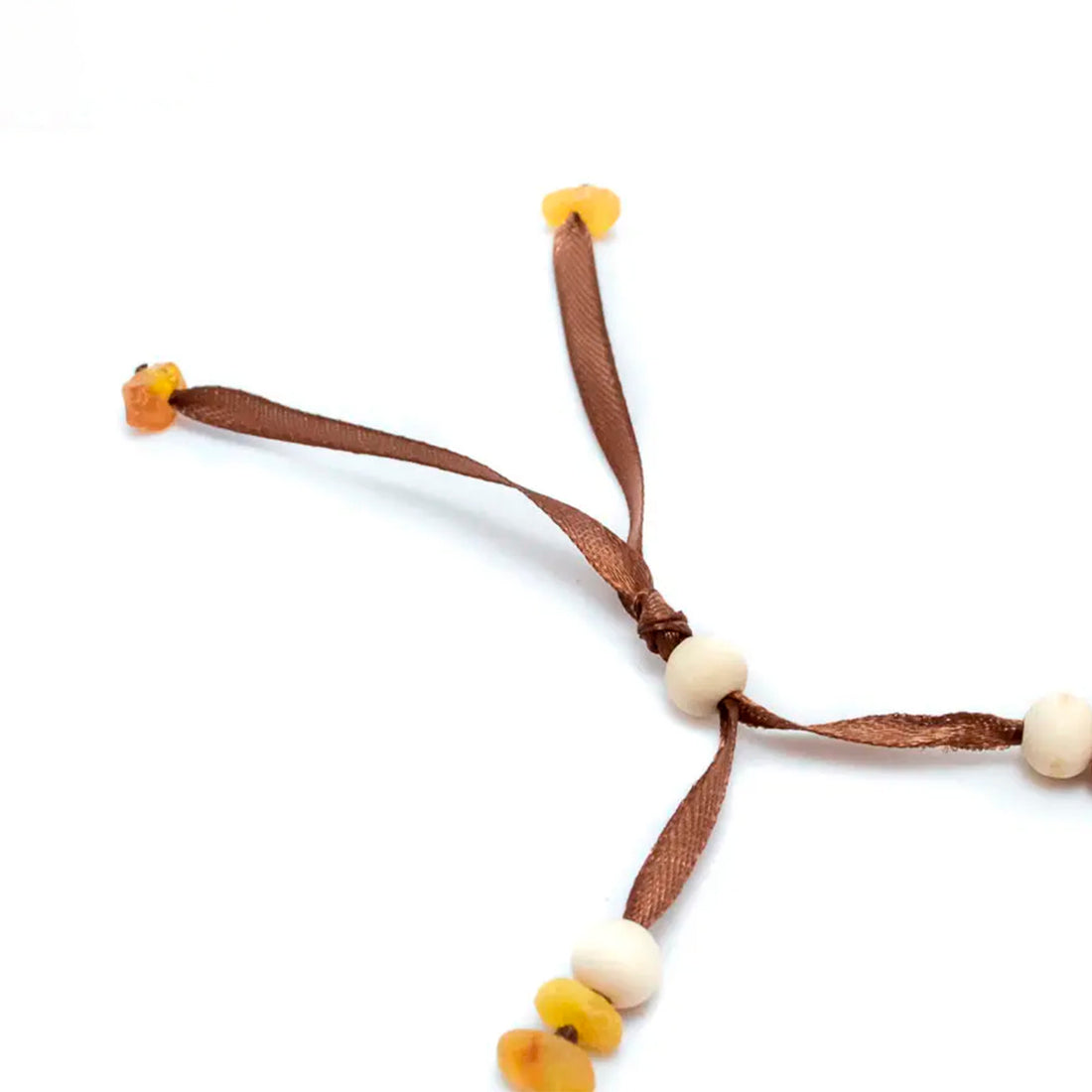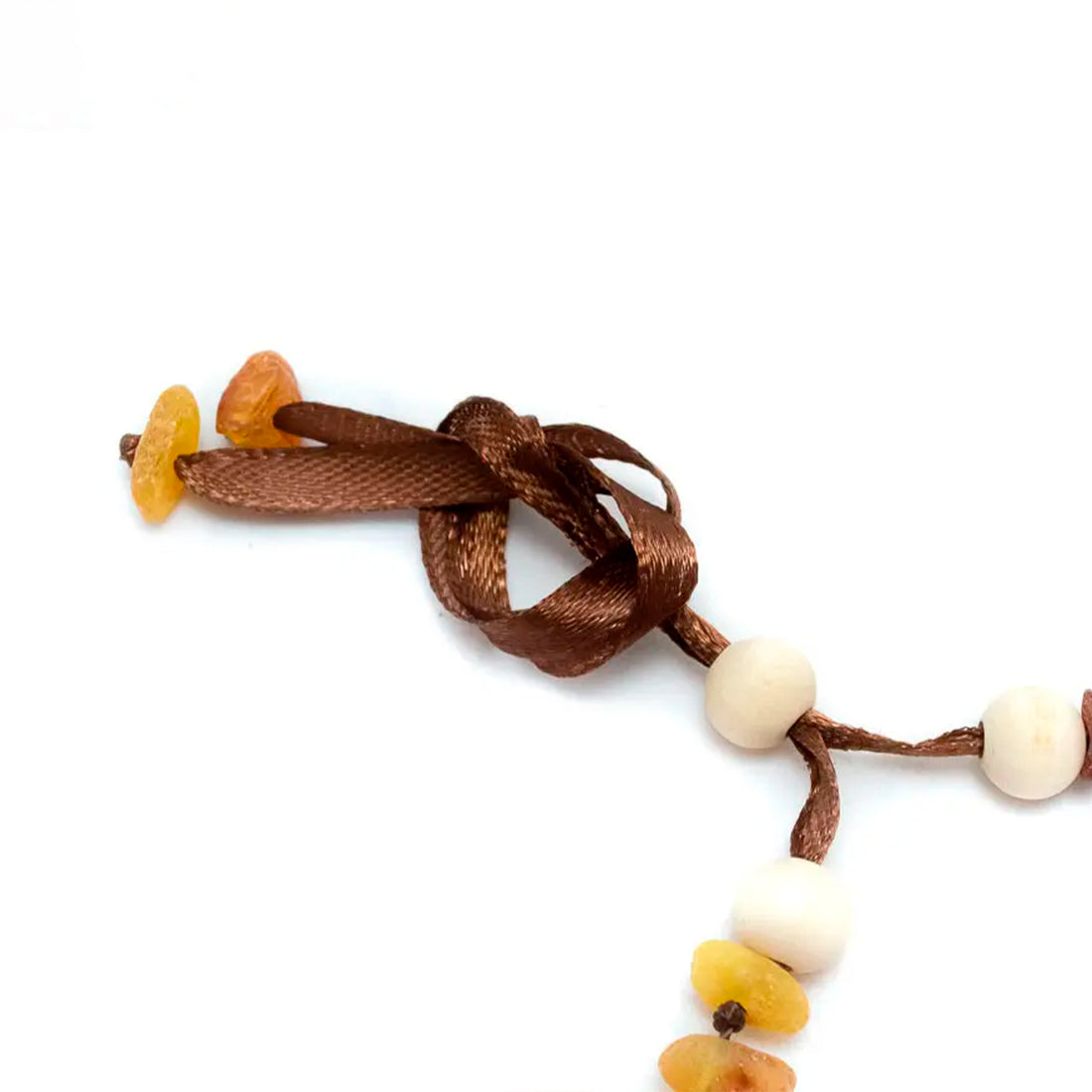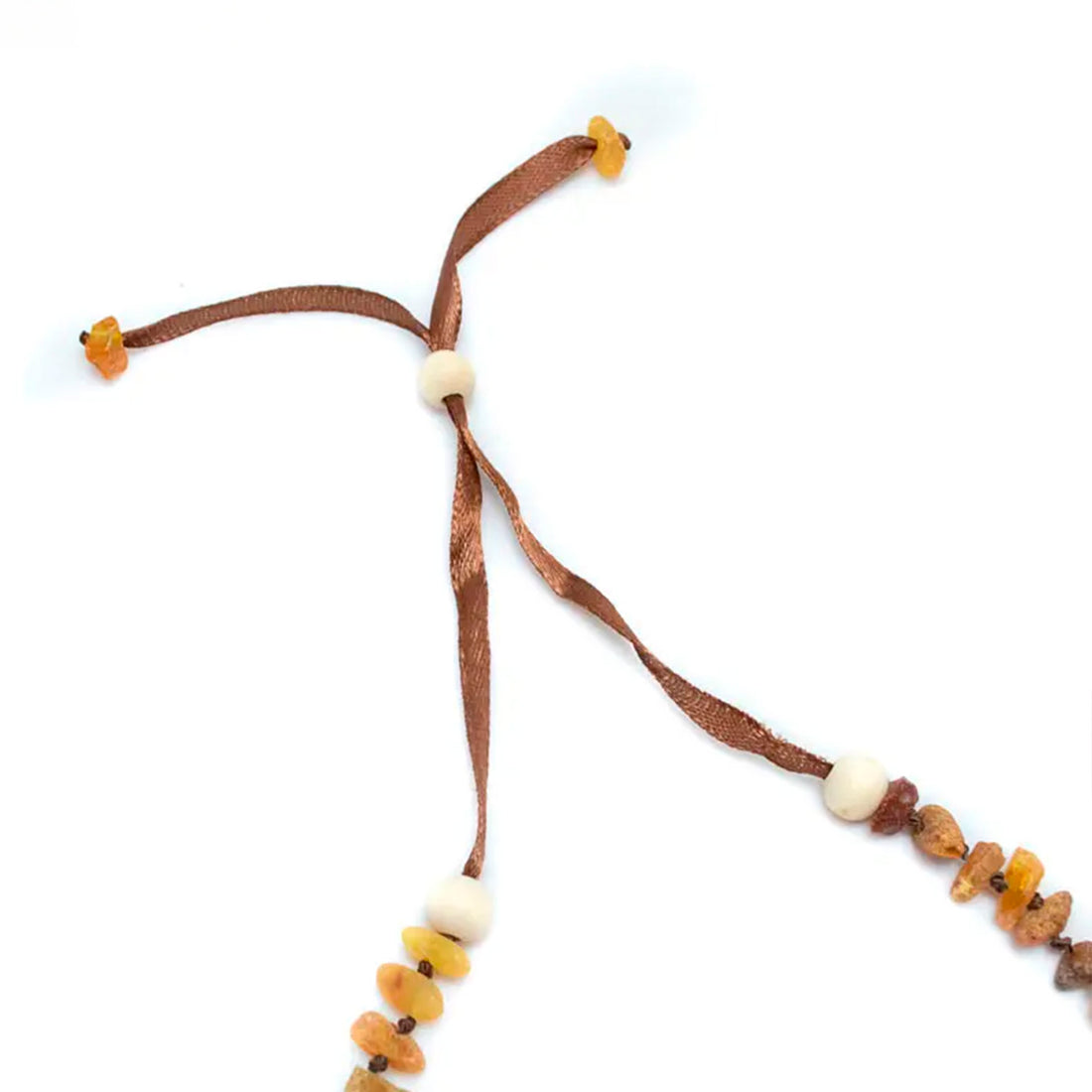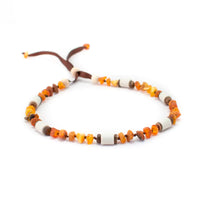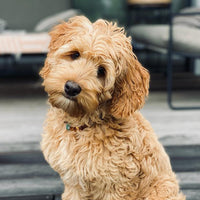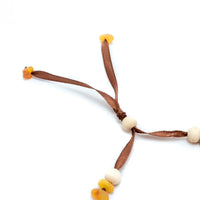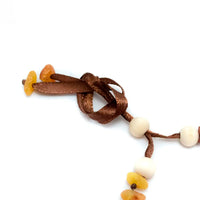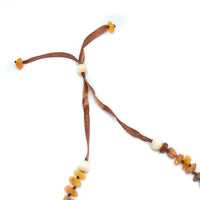 Amber necklace Bombacio EM tick collar
incl. VAT plus CHF 7.90 postage costs
The amber necklaces from Natura Animale are lovingly handcrafted from 100% natural amber in our small factory in Munich.
Amber contains natural, essential oils that unfold when rubbed against the dog's coat. On the one hand, static electricity is generated on the fur, so that pests such as ticks and fleas cannot survive. On the other hand, aromatic terpenes are released, which have a deterrent effect on parasites. Amber is a 100% natural product that does not pollute your dog and its environment with unpleasant, toxic chemicals and can provide good protection against vermin.
More and more dog owners are convinced of the power of nature!
The stones are threaded onto a strong thread.
In order to stabilize the chain, the thread is additionally knotted after each stone.
Cotton ribbons and wooden beads are attached to the ends. With this, the amber necklace can be brought to the required length and fixed with a knot.
Since the safety of your dog is very important to Natura Animale, each chain has a predetermined breaking point.
You will receive a certificate of authenticity from us with every amber necklace!
Amber
Amber is fossilized tree resin and one of the oldest gemstones in the world. The name derives from the Low German Börnsteen (burning stone) and is due to its flammability. Its Latin name is Electrum.
Locality: Baltic States, Dominican Republic
Colour: yellow, red, orange, white, brown, transparent


EM ceramic
This necklace is supplemented with EM ceramic beads, which can protect your dog from ticks and fleas. EM is the abbreviation for "effective microorganisms", which transmit regenerative information and vibrations to their wearer and keep annoying bugs away. About every two weeks it is recommended to clean the clay tubes, also known as "pipes", under warm running water. or the chain can be recharged in the sun or under infrared light.
Hints
Since it is a real handwork and a natural product, the product images are only used as an example and may vary slightly.
After receipt of payment, our amber necklaces are made by hand in your desired length and are therefore non-returnable as they are custom-made.
measure correctly
To find the right length of amber necklace for your dog, you need a tape measure.
With this, you can loosely measure your dog's neck circumference behind the collar.
Add one to two centimeters to this measurement, since the amber necklace should sit loosely on your dog's neck.
Delivery time 1-3 working days
Selected dog accessories with style, which makes life with our dogs even more beautiful.